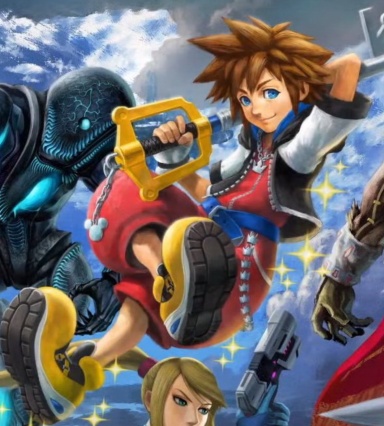 Joined

Nov 8, 2017
Messages

597
Hey, guys. Here are my ideas for what I would add/change if I could create remakes of Sonic games.


Sonic Adventure
-Add drifting to where need be.
-Add markers to pieces of the Master Emerald for Knuckles' stages.
-Up Amy's speed a little.
-Make Big's missions FREAKING OPTIONAL
-Give Gamma an HP bar that depletes when he has no Rings left.
-Make Angel Island a post-game stage with two parts (meaning Angel Island I and Angel Island II).


Sonic Adventure 2
-Add drifting and Quick Stepping to certain sections of Sonic and Shadow's stages.
-Give Shadow Chaos Spear whenever he grinds on a rail.
-Add markers for Knuckles' and Rouge's stages.
-Have the option to turn Omochao on or off (like in Generations).
-Make the driving controls less slippery.


Sonic Heroes
-Add different bosses for different Teams.
-Team Rose/Chaotix Beach Boss: Egg Octopus
-Team Sonic/Dark Casino Boss: Egg Dealer
-Team Dark/Rose Canyon Boss: Egg Buffalo
-Team Sonic/Chaotix Mansion Boss: Egg Breaker
-Make the general controls less slippery.
-Make the BINGO table in BINGO Highway an optional mini-game.
-Create two new stages between the Mystic Mansion and the Egg Fleet; Snowy Peak and Hideout Mountain, which takes place in under-construction White Acropolis.
-Team Sonic Boss: Egg Dragoon Mk. 0
-Team Dark/Rose Boss: Vs. Team Rose/Dark
-Team Chaotix Boss: Egg Genesis Mk. 0


Sonic '06
-Change the name to something like "Sonic and the Disastrous Flames".
-Set it between Unleashed and Colors.
-Add Orbot and Cubot (having Cubot recently built and explain his malfunctioning voice chip near the end of Sonic's story).
-Put Metal Sonic into the story like he was planned to be (for those who didn't know that), such as having him kidnap Elise.
-Have the Mach Speed sections utilize Sonic's Quick Step ability, and have mini-bosses near the end.
-Wave Ocean Boss: Egg Wasp
-Crisis City Boss: Metal Sonic
-Radical Train Boss: Egg Ostrich
-Kingdom Valley Boss: Egg Barracuda
-Keep Elise in her human form but write her in a better way.
-Remove the infamous kiss scene and something along the lines of just reviving Sonic with the Emeralds.
-FIX. THE. DAMN. PHYSICS.
-Make the Egg Wyvern less like the Egg Viper (yes, I know they're both snake-like, but still).
-Put characters like Cream and the Chaotix into the story.




Common Changes
-Keep the current voice cast, but write their characters better.
-Bring back the Dash Pads and Rainbow Rings that allow you to do tricks (and for that matter, have it work like Sonic Riders, sound FX and all)
-Give some bosses additional attacks (for example, the Egg Hornet does two shuttle loops at low HP before charging into the ground).
-Redetail the bosses' HP bars to represent which game they're from (Adventure has the Mystic Ruins-themed border and turquoise HP; Adventure 2 has the G.U.N.-themed border and blue HP for Hero and red HP for Dark; Heroes has the generic royal blue border and yellow HP; and 06 has the 06 border and lighter red HP).
-On THAT note, give the final bosses their OWN HP bars themed after them.
-Sneak in references to other SEGA games (i.e. Papa's Palace of Pain flyers in City Escape, or Hatsune Miku adverts in Grand Metropolis).
-Alter some of the music to be more in line with the times.


What do you guys think?
Last edited: