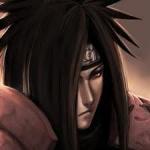 Joined

Nov 28, 2008
Messages

6,422
Awards

1
Don't know if anyone has seen this but:
The Sceptre and the Kingdom - Kingdom Hearts Wiki - A world of information not accessible by Gummiship
This was a little comic given to people in Spain who purchased KH1 until November 2002.
In this comic it shows Sora and Riku going on a little adventure together and going to a couple of New Disney worlds, Notre Dame and Sword in the Stone worlds, looking for a monster who stole a magic sceptre.
Anyways my point is, looking at this and seeing the similarities between this comic and KH3D (Riku and Sora going on an adventure together and the Notre Dame World) I can't help but wonder if this comic may have had a little influence into the making of KH3D.
Heck maybe this means we'll get a sword in the stone world too XD
This is probably just a couple of coincedences but still I thought it was interesting.
EDIT:
More scans of the comic:
http://www.khmaniacs.com/wiki/index.php?title=El_cetro_y_el_reino
Last edited: