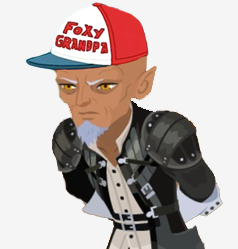 Joined

Oct 28, 2006
Messages

4,793
Awards

55
Location
Okay, this has been bugging me for some time. I'm someone who has the KH lore memorized like a crazy person and yet for the life of me, I cannot quite figure this out.

In the game, when Sora and Riku begin their Mark of Mastery exam, do they travel through time and physically disappear from Yen Sid's tower? Or are they sleeping in the tower, and their hearts are traveling through time?

Because I keep getting thrown off by the fact that the worlds are called "Sleeping Worlds". I get that they are called that because of the fact that the worlds are trapped in their perpetual loop caused by being stuck in between Realms, and thus they are "sleeping". But do you have to be asleep in order to access them? Or is it strictly a time travel thing, and physically going to sleep has nothing to do with accessing them?