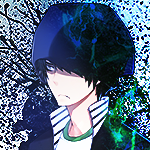 Joined

Jul 21, 2008
Messages

7,126
Age

26
Radiant Garden​
Walking at a brisk pace Acesto listened with rampant paranoia as his footsteps echoed throughout the shallow corridor he found himself wandering down. There was no alarm going off, no men in dark uniforms coming for his head, yet he couldn't help but feel as if there was trouble waiting just beyond the next corner. It didn't help that this place looked like it was made from spare scrap metal, clearly aesthetic quality was not very high on the empire's priority list. He couldn't deny that it was well built however, it was quite the nerve racking experience sneaking into the empire's largest base in Radiant Garden. It would all be worth it though, once he found what he was looking for.

Reaching a set of stairs he descended into the lower levels. "Huh..." Now this was a surprise, suddenly everything was much brighter and well maintained. The upper level's walls looked like metallic patchwork, and the halls were lit with cheap hanging bulbs. Down here it was like an entirely different place. The walls were smooth and as white as bleached eggshells. Florescent lights illuminated the hall to a near eye watering brightness. Moving at a much slower pace Acesto passed multiple rooms, checking each one for what he was looking for. Many of the rooms had strange equipment in them, he'd think they were medical if not for the sinister vibe he got from the sharp tools. "The lab I assume... Now where is it?..."

~
Riding a black Moped Shizuka sped through the streets of Radiant Garden. Thankfully she didn't have to worry much about cars as the sun had set a little while ago. She usually never delivered packages at this hour, however her boss told her that this was an important delivery. The streets were rather eerie at night, the towering complexes masking the subtle glow of the moon. Those who favored the dangerous cover of the night would be about, with little in the way of law preventing them from doing as they pleased. Many of these people were 'soldiers' of the empire, miscreants that flaunted their authority onto others. It was hardly the place for a teenage delivery girl, but in spite of it all Shizuka was content. She disliked what had become of her home, and she missed her friends in the keyblade academy, however... She knew she had to move on, if there was any good in the worlds then she knew things would get better.

Driving into an empty parking lot she stopped and got off her moped. There didn't seem to be anyone around, though she was sure this was the right address. This was a bit odd, usually the client would be waiting outside of their residence for their package, this was an express rush delivery service after all. Taking a small box fit for one hand from her moped she walked over into a nearby alley. There was a door at the end of it, which she figured was the client's residence. She was just about to knock when she heard someone behind her. She turned to look see who it was, however a sudden nick at her neck stopped her in her tracks. Her legs suddenly became weak, her vision and focus waning. Reaching for her neck she felt a thin needle. Shizuka gasped, pulling the needle out and tossing it away. Looking down the alley her vision was foggy, all she could make out was a vague figure, accompanied by an amused chuckle. Her eyelids felt so heavy, she just wanted to... sleep...