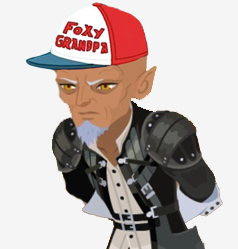 Joined

Oct 28, 2006
Messages

4,791
Awards

24
Location
There's one scene in particular that still troubles me in Re:coded. That scene is the one right before Namine shows Sora all of the people connected to his heart who are hurting. But the part that confuses me is where Namine says that "Sora needed to learn how to deal with hurt." So, all the memories of the people connected to Sora are so painful that, if surface simultaneously could destroy Sora's heart? Is that basically what they were getting at?

But how is this knowledge supposed to help the real Sora? Data Sora learned how to cope with hurt, not real Sora. Sure, Data Sora learning about hurt allowed him to see the ones connected to Sora who need saving, and this in turn allowed Mickey to write Sora that letter at the end of KH2. But if the memories within the real Sora still need to be awakened, how is he supposed to do so without "breaking his heart"?

Also, was that scene with Roxas in DDD an example of Sora feeling the pain of memories? Cause Roxas transferred all of his memories to Sora and Sora felt the pain. Right?

Kingdom Hearts confuses me...

But I love understanding every nitpicked detail. If someone could flesh this out for me, that'd be swell.