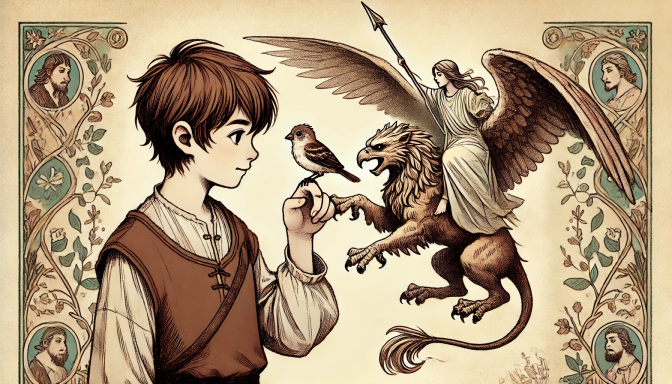 Joined

May 27, 2010
Messages

2,702
Awards

0
Age

27
Location
Website
I'm just curious if people tend to make the comparison between the MoMs box and Pandoras Box?
Not sure what would be in it, assuming it's still closed which I do think it is but I feel that comparison still need to be made.
Zeus - The God of Gods (or king at least) - gave Pandora a box and commanded her never to open it.
Symbolically it's actually the exact same story as Adam and Eve eating from the tree of good and evil btw.
Anyway it could be hinting that it's a gateway to KH or that there's an even greater darkness inside.
KH would be the last light left in the box - Hope - and Sora may have to dive in.
I can't help but to think about Nirvanas Heart Shaped Box as well;
"Throw down your umbilical noose so I can climb right back"
​
The darkness would be the disease Pandora released and potentially the MoM Heartless, that way he could have been a nobody back in the days and once his heartless is defeated he'd be reborn.
It could of course also be the masters other eye, the book in Yen Sids tower talked so much about gazing back at your memories, your steps, "the heart that once was" "for all the answers rest within", maybe it's a way to see the past and with it they would attain some kind of "knowledge".
Edit - didn't it also say something like "The truth is that which is hidden", on the tree of life there's this hidden "Sephiroth" (the circles on the image in the link) and it's refereed to as Daath and is meant to represent the tree of knowledge.
https://upload.wikimedia.org/wikipedia/commons/1/19/Tree_of_Life_2009_large.png
(I'm sure you can read the description yourself)
PS. They're in a clock tower with a bunch of wheels spinning around as the Lord is handing down a eye and a black box, I know you won't see it but there's so much saturn symbolism there
I have a feeling when they reveal what it is I gonna go "Duh, well that was so obvious and SO FRIGGING PERFECT!"
Edit 2 - In the lost page they talk about how "they could not permit disharmony to exist and misreading the truth they would venture forth in secrecy".
This "Disharmony" or Chaos is also some times represented by an eye on top of two pillars (indirectly lol), it has to do with the individual (dark?) and the world (light?) and when they meet there is chaos.
When we venture forth in secrecy we put up walls around our worlds to hide us from everybody else yet even more so from ourselves.
Not hinting to anything in the future perhaps but still interesting I think.
Last edited: