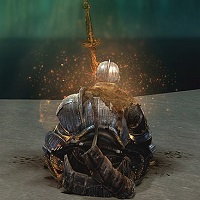 Joined

Sep 17, 2007
Messages

20,385
Awards

10
S
KYRIM

II
-

L

AST OF THE

D

RAGONBORN -
-
RP Thread
-
-

A

BOUT

-
​
Six months after the epic trials of the Dragonborn, a motley group of suddenly and mysteriously freed prisoners find themselves thrown into a Skyrim much changed from how any remember it. With the Empire nearly pushed out of the northern province and the region stronger than ever, the Aldmeri Dominion is bolstering its ranks for a final push against Skyrim.
Meanwhile, the last battle of a three-and-a-half thousand year war is brought into the modern day with the sudden appearance of Snow Elves and Dwemer alike. Long-unseen Psijic Mages prowl The Pale, seeking to thwart the efforts of the weapon-collecting Daedric Dawn.
With the Dragonborn absent from the northern province and mounting dangers reaching a tipping-point, disparate heroes must come together to determine the fate of not just Skyrim, but all of Tamriel and the entire earthly plane known as Mundus.
-
P
ROPHECY OF THE
D
RAGONBORN
-
When misrule takes its place at the eight corners of the world
When the Brass Tower walks and Time is reshaped
When the thrice-blessed fail and the Red Tower trembles
When the Dragonborn Ruler loses his throne, and the White Tower falls
When the Snow Tower lies sundered, kingless, bleeding
The World-Eater wakes, and the Wheel turns upon the Last Dragonborn.
​



- B

ACKGROUND

-
​
Last edited: