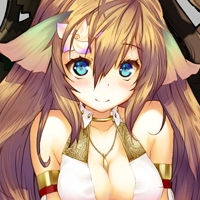 It's the only NEET thing to do.
Hello there everyone!
So, as you've likely established from the thread title and/or the poster on out Facebook and twitter, we will be hiring some Site Staff! At this time, we will ideally be looking at the following:
- 2 Graphic Artists

- 2 Content Writers
Now I know we held an application session last month, so to those who applied, this is a chance to better your applications and show us what you're made of.
The following applies to all applicants:
- It will not just be me reading through applications; I will be asking others of Site and Forum staff to read applications where required. All decisions will be final, so please don't grovel~
- If you're not incredibly active, then don't bother applying. We need people who are going to be able to visit the forums and check in
at least
once a day unless stipulated otherwise by health issues etc.
- If you aren't willing to keep an eye out for news (a.k.a. be a "newshound"), then please reconsider your application. We need people willing to find news as well as write about it.
- If you aren't willing to listen to those who are asking of you what is required for the site (i.e. a specific theme for a graphic piece), then please reconsider.
Now, as for those of you who wish to apply, please use the following formats for your application.
For Content Writers:
To Graphic Artists:

Please note, we
will not accept any applications made in this thread
. Please PM all applications to myself,
Lancelot
, with an obvious title such as "Site Staff App".
That aside, we wish you the best of luck and hope to see many replies!
If you have any questions, feel free to ask~!