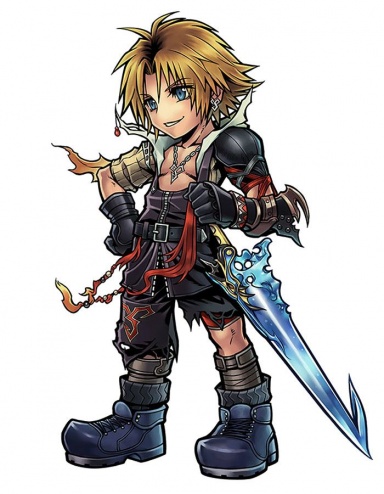 Joined

Mar 1, 2020
Messages

16
Awards

0
Kairi and Ventus! what do you think? Should these Two adorable pure lights get their own Game?

kairi is part of the main trio there is no question she deserves her own Game. An I don't mind if kairi shares her game with riku and the other third mysterious person, you know like birth by sleep style having three main characters again, I truly loved that, but i wish kairi gets to be the main focus and if not than at least let her get alot of attention in the story as much as riku did in Dream drop distance, what I love about that game was that both Sora and riku were both main and important to the story, here is a question... why did I compare kairi to riku instead of Aqua? Well, here is the answer, Aqua May be my favorite character after Roxas, but I still definitely don't want to see kairi have the same treatment as Aqua from the first original khbbs, and what do I mean by that? Well what I mean is, just giving her more gameplay with soo little importance to the main story, I didn't like that at all, Aqua felt like a third wheel among her friends the whole journey until the final episode happened, tho I'm glad Aqua did have a game just for her, 2.0 fragmentary passage, or her own kh3 dlc? I Don't know sorry.. Simply put it I want kairi to be more involved in the story, let her get the kh3DDD Riku treatment

for Ventus it's merely a preference of mine I want a game for him alone, to me he has always been the center of his trio. I really liked playing as him he felt unique, wing blade FTW, anyone who loved playing as Sora will most likely like playing as Ventus, for their similarities in character and gameplay style, I know he was already in a game and was a Main character along side Terra and Aqua, but still I want a game that focuses Mostly on him with his full back story explained, I'm aware kingdom hearts birth by sleep focused alot on Ventus and his the first one you start the game with, he was also an important crucial to xehanort plans back then, I felt the game was centered around him with everyone trying to either Get him or protect him, even the game title Birth by sleep is reference to him, I still think he needs his own game where he doesn't go to sleep for 10 years this time, I really want to know about him more.

Edit: btw I mean for each of them to be the main focus of the their own game.
Last edited: