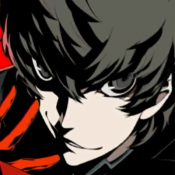 Joined

Aug 31, 2007
Messages

9,315
Awards

12
Location
A spiritual successor to the cult horror hit exclusively on GameCube, Shadow of the Eternals begins
"when Detective Paul Becker is called to one of the bloodiest gang massacres in Louisiana state history, only two survivors remain from a brutal conflict between two rival cults. As Becker begins his interrogations of the suspects, their combined recollections will uncover the truth about the 'Eternals'. Featuring an ensemble cast of heroes and villains, Shadow of the Eternals will span over 2500 years of history throughout Egypt, England, Hungary, and the United States. Players will question the perception of reality as they try to balance the mechanics of combat, magick, and sanity events to progress through the adventure. Shadow of the Eternals will take players on a memorable journey throughout time; weaving historical fact with disturbing fiction to create an experience unlike any other."
Development hit a snag with a failed kickstarted but was very recently brought back with a new business model and is back on track with a 'new' trailer to show off for it. Expected to be released on Wii U and PC.
[video=youtube;mdgEksdFNZs]https://www.youtube.com/watch?v=mdgEksdFNZs[/video]
They're also about a year old, but here is a two part interview with the director of the games, that is definitely worth the read and talks about how he feels about the industry as a long-time veteran of it, and some background on the games as well:
Denis Dyack Interview Part 1 - Yellow Journalism and What Really Happened with X-Men Destiny - Niche Gamer
Denis Dyack Interview Part 2 - #GamerGate, the IGDA, and Censorship - Niche Gamer
Also here's the
link
to the game's website on their new website after Silicon Knights was disbanded. It's still kinda empty, but an E3 surprise would be nice.
Currently playing through the original game right now so I figured I'd make a thread about it to spread the horror goodness around. Anyone else ever play through Eternal Darkness? I'm about halfway through right now, should finish up sometime tomorrow.
Last edited: