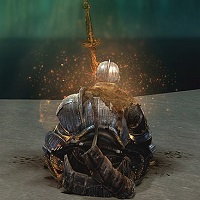 Joined

Sep 17, 2007
Messages

20,385
Awards

10
On the north-west corner of the intersection, the Roleplaying Academy was receiving a sudden spike in attendance. To elaborate, it was by no means the whole population of Roleplay Town, but it was all the citizens who regularly partook in their collaborative art.
Even as the denizens of the southern district filtered into the main hall, Orion felt dismay: he began to fear he had over-prepared, and even overestimated how few there still were that truly cared about the continued fate of the town.
It was more or less part of his last ditch effort to save the place, in a sort of metaphorical sense. The town would survive, its buildings maintained by the Lemmings, and there might be occasional visitors to the archives or the theatre - but Orion feared the downward tailspin of activity and creative daring in Roleplay Town would soon be too far gone to pull out of.
He was working with others across the town - as he usually did - to try and re-inject life into the place, but results only ever showed up months after the effort was made.
If this last push failed, he wasn't exactly sure what he might do next - activity might return on its own, but Orion could only attribute that to the mysterious manifestations of power becoming more and more common, rather than for any creative endeavour in and of itself.
When some twenty people had filled the room, and Orion made a bit of menial small talk, he strode over to the lone VRP booth standing at the back left of the hall in front of the stage. The black cocoon-like lid split in two horizontally, and Orion stepped up into it.

When it closed, he began making worlds.
=========================
Several minutes later, the hall was practically filled with VRP booths that had risen out of the floor - a development Orion had tasked the Lemmings with days earlier - about seventy in total, with sixty or so occupied.
As each person entered a public booth, a brief message flashed across the screen telling people to register a simple character-duplicate of themselves for the presentation. One booth received no such notification when activated.
As each person's avatar entered the virtual space, they stepped into a rainforest situated at the bottom of what appeared to be a ravine - one side of varying inclines, the other shrouded in dense fog, such that none could be certain it gave way to a wall or further depths. Orion stood apart from the group that steadily materialised in, next to a man about his own age, with slick brown hair and a goatee.
When Orion received a notification that no more people were entering the academy, he decided to begin. Stepping forward, he called for people's attention, and directed them to look up the visible side of the valley. Halfway up it, a figure popped into existence, flaring gold - "That's where I come along," narrated Orion, suddenly not among the group but actually
on
the side of the ravine, though he was heard as though he stood among them.
All the way up the valley ways - to the very top and out of sight - a bright flare exploded. Orion's goatee-d companion vanished from the forest floor. "That's where our newest old guest comes along - Blackest Night." One of the greatest figures in Roleplay Town, though you'd only know if it you looked far back into productions of the theatre, somewhere deep within the Archives, or even if you actually strolled down derelict, long-abandoned streets.
In rapid succession, the people present found themselves teleported to various points on the same hillside. A few sat between Blackest Night and Orion, most below. Some even found themselves simply shifted a little out of the way at the bottom of the ravine.
Orion resumed: "Those of you above where you first appeared - when you began in Roleplay Town, did you see the downward path that lay before you? In hindsight, do you see how - together, the town as a whole - we've all descended? Where we are now isn't
entirely
bad, but even then it's not something we want."
=========================
The scene shifted.
The gathered roleplayers found themselves all along the same point on the valley way, staring across at the wall of fog that stood vertical and unmoving. Figures swam within it, and hundreds of them emerged to stand side-by-side and level-upon-level. Hundreds, maybe even thousands - a few at first, then a massive explosion in numbers as faces familiar and unknown to Orion cropped up.
The ones that Orion had come to know as both his peers and superiors for a time flickered in and out every now and then, but on the whole many stayed solidly for a while, then flickered shortly, before disappearing permanently. As the wall of figures came more and more to resemble those standing opposite them, their numbers also shrank to only slightly larger - those attending the presentation plus the few who didn't care or want to attend.
"We've come a long way since the 'Golden Age', the 'Years of the Veterans', or whatever you wish to call it. The time when Roleplay Town was young and absolutely booming with life and creativity. It cannot be said that everything flourished - many projects were no doubt crowded out by virtue of sheer numbers, but now we don't face half of that problem: There are so few concurrent roleplays that there should be ample time to attend to each of them, yet we still see tales waiting to be lived dead in the water. Are we so cautious about diverting a story from its original path that we are frozen with indecision?"
"Nearly all those we might dub 'veterans' have moved on from roleplaying here, and the town is more egalitarian than ever, with recent developments like this refurbished academy and the opening of the tavern across the road. With more opportunities than ever for roleplayers new and old to interact and break down barriers of skill and reputation, the section is more equal than ever, but in spite of that we find ourselves less daring, unwilling to potentially upset any carefully laid plans of others."
"Speaking of plans and things carefully laid: Across my few years in Roleplay Town, I've never recalled constructed worlds more detailed and full than what I've seen in the last year." Orion suppressed a nod to the Vice Principal of the Academy's Conceptual department, "From outside these look like rigid worlds, well-established and prone to conservation. But that is a dangerous mindset for roleplaying - it enables a static world and disables a roleplayer's sense of worth and ability within a world."
"Codex upon dossier upon biography are not the nails sealing an impenetrable coffin of creative possibilities, they are the bricks in the innumerable paths that go out in all directions! The most well-developed roleplay does not construct guidelines, it gives context, and when you're maximally informed, you're in the
best possible
position to contribute, more so than in any other manner of constructed world."
Last edited: