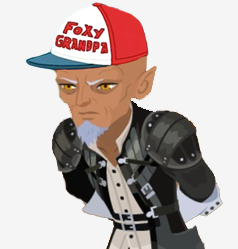 Joined

Oct 28, 2006
Messages

4,793
Awards

55
Location
I think he could be the final Seeker that MX is looking for. Since he has no physical presence in the present, it doesn't seem like he can time-travel to the next Keyblade War. However, that could (and probably will) be fixed in KH3.
Seeing as he appeared for literally two seconds in DDD, they're probably going to bring him back. And with that whole "Key to Return Hearts" thing being in KH3, MX could easily revive Vanitas and make him a vessel.
In fact, that'd be awesome. I kinda hope that happens, where MX gets his hands on that new key and uses it to complete the Seekers of Darkness.