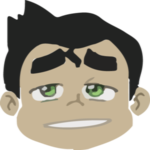 Joined

Jul 3, 2010
Messages

4,689
Awards

8
I'm sure most of you has beaten them by now. I finally beat MF with Ventus at lvl 68 on normal with thunder surges (know that's a cheap way but idgaf). Plan to do it again on proud mode.

I beat VS with Ven on lvl 60 on normal with the strike raid method (i know that's a cheap way also...lol). For both bosses I plan to beat them again with Terra and Aqua which is going to be more difficult, considering Terra is slow and his doge roll sucks and Aqua has low strength.

But anyway what level, method, and what character did you use to be able to beat the secret bosses?