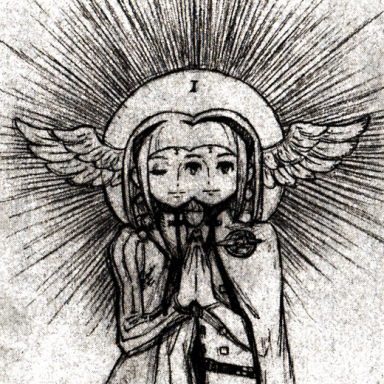 Joined

Sep 22, 2007
Messages

5,662
Awards

8
Age

27
30 Hearth, 321 A.S.
Despite the arrival of winter next month, an imperial embassy was dispatched on 14 Frostmarch, 321—bound for the territory loosely defined as Lodovia. The country has been strictly isolationist for nearly three decades now, with no declared ruler since that time. Lodovia's current state, be it despotism or decay, is unknown.
In light of this, the emperor requested the presence of several knights, for protection.
A delay until springtime, however, was denied. A larger entourage was also denied, for fear that it would be perceived as an invasion force, or scouting party.
So it appears that this mission was doomed from the start.
Reports and travel logs were sent regularly from 22 Frostmarch to the beginning of Hearth—then all communication ceased after the tenth of that month. No message of any kind has been received since then, and couriers have failed to return. It is clear that the emissaries have been either killed or captured, yet His Eminence does not risk war without firm evidence. The Lodovian territories, however, have proven impenetrable.
Meanwhile, the emissaries and their escorts remain unheard from.
If they live, they are trapped inside Lodovia's borders, unable to leave.
A group of military scouts is scheduled for dispatch next . . . but I fear it may not be enough. This heathen territory seems to devour everything sent inside. Not a single piece of information leaks from its borders, let alone a whole person. Lodovia is possessed by something foul; be it man or something greater, I cannot say.
I invoke the blessings of the emperor and the gods, for those poor souls.
Founded by
Arthur de Toulon
in the decades before the Age of Seftin, the
Toulonian Empire
has always stood as a beacon of enlightenment and progress to the rest of the world. While Arthur I ruled as a true, absolute emperor, every emperor since
Seftin III
has relinquished a portion of his power—ultimately leading to the present-day institution of
Parliament
.
The emperor's energies have since been shifted towards the spread of peace on the continent, leaving the process of government to a more worthy body of the people. His only effective title is absolute commander of the military, leading to a fair balance of power between Parliament and the throne.
Today, the Toulonian Empire is the world's greatest economic power, with provinces and colonies across the map. Its citizens enjoy comfort and security, along with the freedom to eke out a living as they see fit. To the other nations, it almost serves as a patron of sorts, helping facilitate growth amongst its allies.
The
latest group of imperial emissaries
was sent to the territories of Lodovia . . . but has yet to return.
Emperor Alexander III has yet to take any affirmative action in response to this absence.
http://www.youtube.com/watch?v=O_bbALTxXpg
The swath of land known as
Lodovia
is saturated in
blood
, secrets, and strange folk myth.
Its isolation from global affairs has made a complete history of the country nigh impossible.
This is the record, as best can be gathered:
Long before the modern era,
druidic shamans
controlled Lodovia with primal sorcery, supposedly calling upon the land itself to spawn mighty demons in their service. The cairn-like
Najvystones
are said to have been used in their rituals, but today the weathered stones serve as little more than road markers.
Like their creators, no written record remains of the stones' supposed power—only faded carvings.
Unintelligible, supplemented only by oral folktale.
After the Age of Druids, Lodovia was divvied up between a disjointed group of
local lords
, each governing their own dominions. It was an unstable period—marked by a tumultuous ruling class, and an utterly static working class. Lords came and lords went. Young lords were born and old lords died. A rival lord was slain, and a new lord came into power. Little was accomplished, and nothing at all changed.
Distanced from their rulers,
simple agrarian communities
were content to live unremarkable lives. Technology scarcely developed during this time; the Lodovian territories drifted away from the rest of the world, gaining a reputation as a simple backwater land. This period comprises the majority of Lodovia's history.
Then
Sigmund Red-Horn
, a prominent warlord of the time, launched an unprecedented crusade within Lodovia. Red-Horn sought to unify the fragmented territories into a single kingdom, and establish his motherland's place in the world community. During this stretch of war, facts become interspersed with myth: Sigmund Red-Horn supposedly used the "
true Lodovian power
" to usurp his rival lords.
No "history" has been without some mythic element, in regards to the Lodovian Power; some name it as a fiery sword, while others claim it was a "terrible beast, that hearkened to the sound of his voice". Likely the product of Red-Horn's cult of personality, the supposed power is of little consequence. Let us therefore be content to say that Sigmund Red-Horn became the first—and only—king of Lodovia.
Sigmund proved to be an ineffective king, by all accounts. Most portray him as a mad tyrant, although these same histories are also fraught with beasts and magic swords. Of the following we are certain: After establishing his kingdom, he made no efforts to raise Lodovia from its lowly state. Instead he engaged in wild pursuits of pleasure and inner-country warfare, proving that he was little more than a barbarian warlord.
Lodovia's only period of true enlightenment [the term here used loosely] came with the
Age of the Companions
. Sigmund was eventually usurped by this band of warriors—who, like their predecessor, are surrounded by myth to this day. [Ironically, the Companions are recent enough to exist just outside the threshold of public memory—that is, within the past sixty years. Their names, along with specific details about each one's person, are documented in both local and imperial accounts.] Under them, Lodovia became known as a pastoral paradise, with the civilized comforts of the modern city at its center. Ambassadors' reports speak glowingly of the countryside, and the unusual hospitality felt within the capital city.
This brief "
golden age
" continued for some decades, until Lodovian communications were suddenly cut off. Its final message informed the world that, from that point onward, Lodovia was to adopt a strictly isolationist policy. No one was permitted inside its borders, and no one has since left them. It has remained so ever since, for three silent decades.
Long ago, our land was soaked in the blood of the druids, bringing the ground itself to life. Anyone in Lodovia can draw upon this power, and use it for themselves. Mastery over the natural elements, the strength of a hundred men, the power to commune with the dead . . .
Magic, essentially . . . but every magic has a price.
The druids' curse demands
blood
.
When the land is thirsty, it spawns
demons
to collect the blood debt. And anyone who has touched the land's power—made it a part of themselves—will become slaves to
the thirst
. Some end up as demons themselves.
. . .
Throughout history, the druids' magic has been called
many things
—the Power of Lodovia, the Druids' Blood, the Flame of Sigmund. Its true name is '
Najvyss
', meaning 'highest'. (Say "
nigh-vish
", if you have difficulty with our language.) When the Companions stopped
Sigmund
from tearing the world apart, they had the chance to rid us of it, forever.
By our present circumstances, it is clear that they didn't.
They allowed the Najvyss to continue, and it has infected Lodovia once again.
Now, like so many others, they've been consumed by the thirst.
Some
Companions
have kept their human forms, while others have become monstrous to behold. Some hold mad court over us, while others simply rape and pillage. But with each life they take—however they choose to take it—they feed the Najvyss.
Eventually, this land will have no more blood to give, and they'll have to call outsiders to pay the blood debt.
I pity them; this is our onus, not theirs.
If only someone could escape, and tell the world . . .
But a fog of souls blocks the exit.
There is no way out.
No way out of Lodovia, where nothing changes.