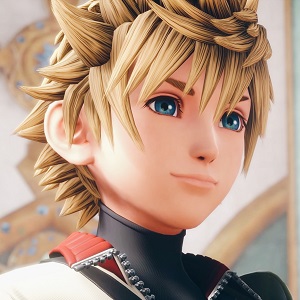 Joined

Oct 22, 2010
Messages

10,531
Awards

37
Location
The one reason I myself can't get into the trio that much.
This wouldn't have been a problem though if the TAV trio had received the same attention and "preparative" introduction the other two main trios got.
Yet not only had the story to be condensed due to being a handheld title, it was also badly structured to have Xehanort's plans fall into place and in order to have it that way the other characters had to juggle the idiot ball more than necessary by far.
The TAV trio has so much unused potential (and so many missed opportunities to portray them more intensely during the game BBS itself) that it almost hurts on the inside to see it all wasted.
Vanitas too is a huge pile of missed opportunity.
It's almost as if one can say that in terms of
attention
to certain characters, BBS did too little of what Days did
too much
(with Xion).
That being said, despite my own fondness for all three of them and my like to appreciate/interpret the few things that we
do
have about them, I can understand if some people fail to connect with them on a deeper level, as that requires some own emotional effort instead of having it provided by the narrative.