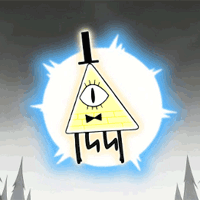 Joined

May 12, 2004
Messages

7,089
Age

11
Website
PLEASE READ THE RULES BEFORE ASKING TO JOIN! Thank yew!
​
RUINS OF UNKNOWN

a kingdom hearts roleplay




CONGRATULATIONS!
You have been invited to witness a sight to behold!
A once-in-a-lifetime event!

...You see that? That was your world.
It's dead now.
It's mine now.

THANK YOU FOR PLAYING!
YOUR WORLD IS GONE. AND SO ARE YOU.​



First strike -- the Keyblade Masters.
Second strike -- the Heartless.
Third strike -- the worlds.

The Heartless were stopped. The Organization was defeated. The worlds that were once blissfully unaware of chaos and danger faced those threats and were saved from them, thanks to a Keyblade wielder named Sora.

For once, nothing happened -- for once, there was no danger.

Then someone found Sora, Riku, and King Mickey in the World that Never Was... each of them ripped to pieces.

The last Keyblade Masters, even Keyblade wielders, were gone and the worlds were unprotected from the threat that started the end of the worlds: the Parasites.

With the Keyblade Masters gone, dark creatures started to flood the worlds. People called them Heartless, but they weren't. They were creatures unheard of, extinct since an event that happened a decade ago, and they formed out of darkness and the negative emotions (fear, hatred, jealousy) of others. Their re-existence went back to the threat: the Parasites.

One by one, the worlds are attacked by the dark creatures and the Parasites. The worlds are falling, but aren't being destroyed. Stars blink out in the night sky, yet the worlds remained; albeit shells of their previous selves, along with shells of its inhabitants.

What do the Parasites want? Power? Chaos? Or just destruction? Whatever it may be, it seems as though nothing can stop them.

The only ones that can stop these threats are the Keyblade Masters. Keyblades will choose new wielders to fight this and protect the worlds, right? Yet no such wielders have appeared and more worlds are falling.

To some, it doesn't matter if the Keyblade Masters are the only ones who can stop this. They still trying to fight back. But destiny says otherwise and will fight those who want to protect the worlds. Suddenly, the Unversed want to kill them and the Parasites, seeing them as threats, want to control them. Even the worlds are fighting back against them. How do you save the worlds when it's not in your destiny to do so?

But they still fight back, finding any means to stop the Parasites' destructive rampage. Perhaps, somehow, there's a way to stop the Parasites; perhaps it's somewhere in the Realm Inbetween, in the pathways beneath the worlds! Destiny will fighting against them, using everything in its power to let the heroes fail and the Parasites win.




Would you die for something you're not meant to save?​






about & theme​

Eep, have to throw out a couple of random notes here really quick; to set some things straight, I guess? XD; First off, this is very much an alternate universe roleplay, since some things normally wouldn't occur in the KH universe. (Like the Realm Inbetween =/= the Realm Between. ...yeah, that's an oh-so-original name there ya got there, rena *headdesk* 'cuse me, i didn't realize there was something with that name already in the kh universe D: ) Second, this is kinda Birth by Sleep and Castle Oblivion-influenced. Even though this is a post-apocalyptic roleplay and focuses a lot on darkness and such, it would be cool to explore stuff like memories and stuff. Not necessary, but it would be cool. O:

Lastly... going to Disney attraction worlds would be cool. ...just so you know. Not necessary, but still. ;w; can we do that guys pweaseeeeeeee

Okies, yeah. XD; This doesn't really explain much, but yosh! Onward with the roleplay!





rules​

001: Please try your best to keep your posts as literate as you can! (Meaning good capitalization, spelling, and grammar) No, your posts don't have to be perfect. As long as they're legible and understandable, it's fine!

002: Godmoding and powerplaying are both prohibited and, if you are warned 3 times for both, you will be asked to leave. The only instance where powerplaying is acceptable is when you are allowing someone else to control your character. Otherwise, all of that is completely prohibited.
003: Romance is fine, just keep it PG-13! (if you do anything gross, i will punch you >.> 'cause dat's groooooooss... and not really allowed on the forum, so yeah. D: )
004: Violence, blood, gore, all of that fun stuffs are okay as well, just keep it PG-13.
005: Please be active! You're only required to post 3 - 4 times a week. If you fall behind, don't hesitate to ask for a summary and a way to jump back in. If you haven't posted in about 2 weeks to a month, I'll poke you and see if you're still in the RP. If you don't think you can keep up, please don't join.
006: No mary-sues or gary-stus please! THEY WILL BE POKED!
...Horribly. It'll hurt. D: Please think of the poor characters! ;___;
007: There are either no keyblades or only 3 keyblades allowed in the RP, but I'm going to leave this up to you guys a bit. For more info on this, see the spiffy keyblade section of the post! O:
008: Everyone is welcome at any time, so no need to ask!
009: If you've read the rules, please include the phrase "Hey, buddy! I'm speaking in an accent that's beyond her range of hearing!" with your template. Bonus points (and a cookie!) if you know where that's from
010:
Last but not least: HAVE FUNNNNNNN!





the parasites​

The Parasites are both dark creatures and humans. When a heart is lost and a Nobody appears, sometimes their heart doesn't create a Heartless. Sometimes, a heart simply goes into darkness and creates a humanized form out of the emotions and memories the heart has, this form acting out of these emotions and memories but not regarding them as their own.

But, they're just a dark form -- if they stay in the darkness, they can live forever, as long as they have that heart. But, if they leave the darkness, they can lose their form and disappear. Many of them want to leave the darkness, but they can't do so without a form that will disappear in an instance because of the light. The Parasites find their Nobodies and offer their heart back, but, rather than letting them be complete, they merge with their Nobody and take the Nobody's control from them. They can also control others, by injecting part of their darkness into them; however, their control over them is weaker and the hosts can fight back for control more easily.

Now the Parasites have brought back the Unversed and taking over the worlds, but what exactly do they want?




those fighting destiny​

The protagonists, heroes, etcetc. of the RP are those who are actually brave enough to fight the Parasites, despite it not really being possible to do so. Some are aware of what's going, while others learned of it upon escaping their worlds. They want to fight back, but the Keyblade Masters are the only one who can save the worlds and destiny wants to keep it that way.

However, there's one way for them to save the worlds: by accessing the pathways in the Realm Inbetween.




the keyblades​

This is something completely up to you guys, since it could be interesting but isn't completely necessary to the plot: do you guys want keyblades to appear in the roleplay? The only way they would be useful is to unlock keyholes to get into the Realm Inbetween, but some keyholes may already be unlocked/destroyed from the Parasites and the Unversed.

If there are keyblades, they won't be able to save the worlds (plot twisttttttt O: ), the Parasites will want to control the wielders so they aren't a threat anymore, and, most likely, people will expect the wielders to save everyone when they can't. It might be interesting, but it might be pointless.

Otherwise, the only canon characters with keyblades who can actually stop the Parasites and the Unversed are Terra, Ven, and Aqua. But Terra and Ven disappeared, while Aqua's in the Realm of Darkness; so technically, Aqua's the only one who can stop the Parasites.

If you guys want keyblades to appear in the RP, please post this along with your template or in your first post! Thank youuuu!





the realm of light [corrupted by dark]​

Most of the worlds are unaware of the threat of the Parasites and the Unversed; most don't even know about the Keyblades or anything, thanks to the worlds being protected in the past. However, those who manage to escape their worlds, because of the Parasites destroying them, learn of what's going on, while some others already know.

The worlds that have been attacked and taken by the Parasites/Unversed are specifically destroyed: instead, they're shells of their former shelves, since their heart has disappeared. This can go two different ways, depending on the worlds: they either turn into wastelands (Think the worlds in the End of the World? Or even the concept art from Epic Mickey, specifically the early concept art. The wastelands are very grey and dark, though.) or desolate cityscapes.

The inhabitants of each world also still remain, since they couldn't escape fast enough. In some cases, some people get lucky and lose their heart, either disappearing or becoming Nobodies. But the majority of them come Heartless in a way: they're not Heartless yet, but are very slowly, and very, very painfully, becoming them. They act on instinct and act like Heartless, sensing anyone with a heart and trying to take it. Some of them have features of Heartless, like claws, antenna, etc., but all of them have yellow eyes. The process can't be reversed after they become Heartless, but if the world's heart is returned before they completely change, they change back into people.




the realm inbetween​

The Unversed (and even the Parasites) travel through pathways beneath and between the worlds that can only be accessed through the keyholes of the worlds. These pathways become vital to saving the worlds, however, since it's the only way to access each world's heart.

These pathways are part of the Inbetween Realm, a realm that's not light, dark, twilight, or even nothing. They reflect the different worlds above them, mainly the specific world above them, and twist together different locations. It can be very dark in different places (think the worlds in the End of the World that are partially in destruction) and some locations from different worlds are compressed together, looking jagged and torn. Like the other realms, which are based on different elements like light and dark, the Realm Inbetween is rather electronic and based on data, though it doesn't specifically look like it.

Because, light and dark clash very extremely in the pathways, which means someone can be corrupted by darkness (or even light) very quickly or completely disappear, perhaps even losing their heart. To navigate the pathways, a device or a suit are used to create a protection from light and dark, though going through the pathways is still very risky.




characters​

Original Characters:
Rize [Rize]
Wraith [KuroKaze77]
Jacob Gilchrist [HyperShadic]
Enzo [The Lionheart]
Hollow [HollowStorm]
Satoshi Hiyori [ThePromise]
Haruka [Darkfyre]

Keyblade Wielders:
Rena [Takushi Rena]
Derrick Alvaro [Aphex]

Parasites:
Aoi [Takushi Rena] - parasite leader
Malice [Jozi]
Shiori [King Wolfe]
Ryoko [Piercing Light]
Wrath [Aphex]

Canon Characters:
[none]




template​

Name:
Age:
Gender:
Side: [good, evil, neutral, etc.]
Heart: [light, dark, twilight, no heart]
Weapon:
Appearance: [Please include a description if you use an image!]
Personality: [Please make sure it's more than a few words.]
Bio:
Theme Song:

And that's it!
If you have any questions, let me know and I'll answer them! Otherwise, we'll start once we get enough people. Thank youuuuuu!
Last edited: