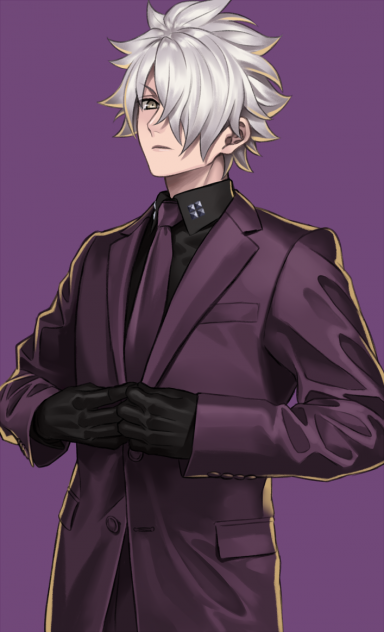 Joined

Oct 3, 2006
Messages

2,201
Awards

5
Location
Have you ever wondered--that there's more to see beyond those borders? Other places, other lands or possibly....

...Other worlds?

Worlds waiting to be discovered and be sought by your own eyes?

Have you ever wished your life can be so much more than the usual norm?
Great adventures waiting to be written, documented to an archive.
Being the Hero of your own legend and a warrior of your generation?

Traversing through untamed dangers of the unknown; and venturing through the heart of darkness?

Have you ever wondered that there's something more than the expected that sleeps within you all this time? That you are destined to greatness?

These are just a portion of my young mind can wonder. I never settle for something that meets the eye. I always believe that everything and everyone serves a bigger purpose...

My name is Ken--and this is my adventure.

Author's Notes​
Hey ya guys! This is Tyrant Raver/KurtZisa an avid RP'er of KHInsider since 2006 for those who doesn't know me yet. And this is my first ever Kingdom Hearts RP in KHI. I have written so many RP's opposed to KH ever since but most of them didn't last long. But hopefully, this one would. Anyway so I'm breaking my usual norm of RP writing and finally writing a KH RP! (Yay! lol)

But since this is my RP, my rules still apply. And this is my re-telling of Kingdom Hearts of my own fashion. So that means this is a completely different storyline, it's not set on the far distant future of the original KH or past for that matter. Terms may change but the original premise still apply. So hope you guys have fun and happy RP'ing!
RP Decree​
Proper grammar/spelling is required throughout the roleplay
. It doesn't have to be perfect, though your posts do need to be legible! Keep this in mind with your OOC posts and template, too.
One to two 4-sentence paragraphs are required per post!
More is welcome, but this is the minimum.
Godmoding and powerplaying is prohibited!
Every time you godmode or powerplay, you will receive a warning. 3 warnings means you're out of the roleplay. This takes the fun out of battles and out of the RP in general, so please don't do it!
Romance is fine and welcome. Just keep it PG!
No inappropriate stuff, please! It's kind of against the forum rules anyways...
Violence, blood, gore, etc. and cursing
(as long as it's within the forum rules) is fine as well, but keep it at a PG-13 level!
No mary-sue or gary-stu characters!
If you need more information on what this is, this page explains it pretty well.
Alternate Universe Decree​
~Only 3 keyblades are allowed in the roleplay. Which means no mimicking of keyblades powers or whatnot.
~Canon characters from the
original KH
are not welcome. This is an alternate universe, be original with your character temp.
~Canon characters from
Disney
is most certainly welcome including
Final Fantasy
characters.
~Collaboration is awesome and very much encouraged.
~If you've read the rules, please include the phrase
"There is always a place beyond."
.
~And last but not least; Have some quality, unadulterated RP fun.
*Rules courtesy of Takushi Rena
The Key​
The key is said to be the prime medium to the mysterious Kingdom Hearts where the secrets of the universe is situated. Anyone who wields the Key has granted the responsibility to maintain the balance of light and darkness. It is also rumored that the Key holds limitless power and potential that can bend the fabric universe in one fell swoop.

The Key is split in three parts or fragments called the Keyblades. These Keyblades usually take the form of a bladed weapon. But in reality, the Keyblade can take any form whichever the user's heart reflects.

The Keyblades also represents a corresponding essence of Kingdom Hearts and even the Universe itself. Light, Darkness and Dawn. These essences make up the entirety of The Key itself.
Enemies​
Malignance
~They are the counterpart of the Heartless in the RoDS universe. Spawned from the very darkness itself. Extremely vicious, these creatures are bent to destroy and collect hearts of their victims. Their victims can also turn into one of them shortly after their hearts are taken.

They come in many shapes, sizes and forms. They hunt and attack in packs; and from the looks of it they are controlled by one single ascendant, dark entity.
Astrays
~They are the counterpart of Nobodies in RoDS. They are the empty husks of a former individuals that evolved and formed their own sentience. These creatures may look passive but they are just a vicious and tenacious. But unlike Malignances, they usually take victims rather they only appear whenever the Malignances or Malignants appear.

The two creatures are natural-born enemies to one another. They can also attack innocents but only when ordered or if they are in the way. They act more organized and composed unlike Malignances who act like a feral predator. And like Malignants they have a higher class that controls their every move.
The XIII Thrones​
They are the highest form of the Astrays. Instead of being deformed, they have retained their humanoid form and their human sentience as well. They are usually dressed in white coat overalls with huge collars as their uniform.

But do not have their memories of their past lives. In order to do that they are in a constant search of their own Malignances in order for them to be whole again. Other than their humanoid forms, they also had their own Arch-Astray forms; in which they take form of their Astray entity within them.

They seem to also take interest to the power of "The Key". According to them, the power of "The Key" will not only restore their original forms but also gain it's powers that will grant them access to Kingdom Hearts.
Members
I.
II.
Yuki
[King Wolfe]
III.
Shiori
[King Wolfe]
IV.
Ryoko
[Piercing Light]
V.
VI.
VII.
VIII.
IX.
X.
Vilaxsas
[Klom89] -
The Bondless Soothsayer
XI.
XII.
XIII.
Planes​
These are counterpart of worlds in the original KH. Instead of being round, they appear as colossal flat lands that connects with each other. But they are separated by invisible barriers called the White Gates.

They may appear flat on the outside but the borders make these planes round from within the planes. Making it look like you are in a completely different world. One can't also cross the White Gates to enter another world by simply walking through it. Other planes can be only accessed by extraordinary forms of transportation. Malignances and Astrays also has the ability to break through these barriers with ease.
Planes:
Destiny Islands
Traverse Town
Twilight Town
Land of Dragons
Port Royal
Twilight Town
The Underworld
Olympus Coliseum
Deep Jungle
Wonderland
Castle of Dreams
Dwarf Woodlands
Enchanted Dominion
Sword Planes
Agrabah
The White Citadel (The World that Never Was)
The Pridelands
Beast's Castle
Halloween Town
Atlantica
Hollow Bastion/Radiant Garden
Realm of Darkness
Characters:​
Keyblade Wielders
~
Ken
[Tyrant Raver] - Light
~
Vexare Dunvious
[Mistarea] - Darkness
~
Danika
[Evangeline] - Dawn
Leaders:
~
~
Original characters
~
Junichi Eisou
[ThePromise]
~
~
~
[limitless spots lol]
======================​
Temps​
Last edited: