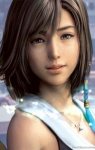 ~ ♥~ Grand Summoner~ ♥~
Joined

Jan 3, 2006
Messages

7,400
Awards

4
Location
As stated in the previous thread, KHI's Roleplaying section will be the ones to conduct the interview. Also goes by Hidden's original thing of wanting the interviews to be different from one another so why not? This will also hopefully sprout new ideas for the next interviews.
*cue drumrolls*
Please be sure to ask appropriate questions.
We're all grown ups here, and one or two silly questions is all fun, but if this doesn't go well and gets too out of control then
things
might happen! What things? You don't want to know D: Also, to keep this from overflowing,
do your best to limit yourself to two questions
. I'm sure everyone wants a piece of the guy but he can only spread around so much love.
I will leave it up to Noblesse himself to want to answer as many questions as he wants.
Happy Questioning~