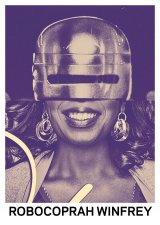 KHI Site Staff
Staff member
Joined

Dec 24, 2007
Messages

968
Awards

4
Location
Love video game music? Always wanted to attend a phenomenal concert featuring and be sent away on a musical journey into your favorite franchises? Keep on reading, then, because the Video Game Orchestra has just the thing for you!
The Video Game Orchestra will be holding two concerts next month celebrating the stunning music from Kingdom Hearts & Final Fantasy along with other beloved franchises like Dragon's Dogma, Street Fighter, Mega Man, the newly released D4: Dark Dreams Don't Die & more!
For those who are unfamiliar with the VGO, they are a Boston-based orchestra known for mixing together orchestral and rock music in what is referred to as their signature "rockestral" style. Along with that, they have been responsible for recording the music in Lightning Returns: Final Fantasy XIII, Kingdom Hearts HD 2.5 ReMIX and the highly-anticipated Final Fantasy XV.
The first of these "rockestral" concerts takes place at Boston's Berklee Performance Center on October 2nd, the very same day that Kingdom Hearts HD 2.5 ReMIX releases in Japan. You can purchase your tickets for the concert on Berklee's events website, and note that there is a special discount available through the VGO's Facebook page.
The second concert takes place at the Taiwan International Convention Center in Taipei City, Taiwan on October 11th with a special guest lineup including:
Yasunori Mitsuda (Chrono Trigger, Xenogears)
Masashi Hamauzu (IMERUAT, Final Fantasy XIII, Saga Frontier 2)
Yoko Shimomura (Kingdom Hearts, Street Fighter II)
Hitoshi Sakimoto (Final Fantasy XII/Tactics, Valkyria Chronicles)
SWERY (D4 Director, Deadly Premonition)
TECHNOuchi (D4 Audio Director, Demon's Soul)

Tadayoshi Makino (Dragon's Dogma, Monster Hunter)

and more!
Video game music lovers who wish to attend this concert can purchase tickets right now from the event page (in Chinese). For information on the concert in English, visit the VGO's website.

You can listen to a recording of the Final Fantasy VII Suite from one of their previous concerts here:
If you'd like to own the Kingdom Hearts HD 1.5 and 2.5 ReMIX original soundtracks, be sure to check out their websites. Don't miss our exclusive interview with the VGO themselves, which you can check out right here.
Follow Kingdom Hearts Insider on Facebook, Twitter, and Tumblr for the latest updates on Kingdom Hearts -HD 2.5 ReMIX- & Kingdom Hearts 3!