Joined

Nov 29, 2013
Messages

27
Awards

0
Location
With the new Re:Mind trailer we got a look at Riku's Station of Awakening/Dive to the Heart.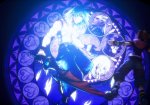 As we can see, it is Riku's station since he is the big one represented on it. We also see Ansem SoD, Mickey, and Namine, but no Sora and Kairi. Why are Sora and Kairi missing from Riku's "heart?"
Sora's station in KH3 is the same one we see in KH2 with Riku, Kairi, Donald, and Goofy represented on it, meaning that their position in his heart hasn't changed since then.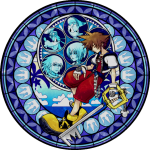 Yet Riku's Station here seems to be harkening back to CoM based on Mickey's clothing and the presence of Namine. One could argue that Sora is absent due to him being forgotten because of what happened in CoM, but that was only temporary and even then why is Kairi absent too? Sora and Riku's friendship has grown even stronger since the days of CoM and if Namine is represented on his Station of Awakening then surely he too must be there?
Do we even know what the pictures of the characters on these things mean? I always assumed that since it's called "Dive to the Heart" that people special to the Station's owner would be there, hence Riku, Kairi, Donald, Goofy on Sora's Station. Curiously though Ventus' Station has no other portraits but has representations of different wayfinders (More than two which tells me that they don't necessarily represent Terra and Aqua).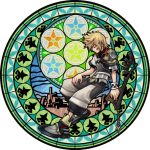 Presumably Nomura designed these stations the way he did on purpose, and I don't think he would simply "forget" to include Sora or Kairi in Riku's Station of Awakening.
Any thoughts?