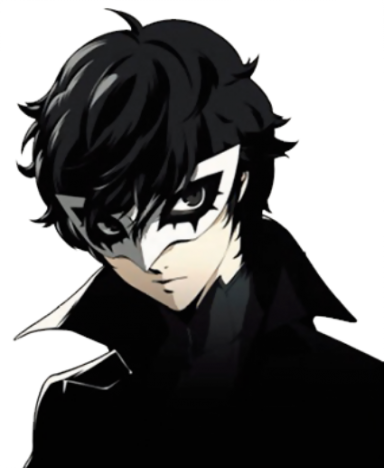 Joined

May 10, 2004
Messages

3,993
Awards

6
The reputation system here on KHI encourages people to make better posts. Reputation points basically measure how popular you are on the forums, so to speak. You can check how much rep you've received in your User CP.
Rep Power
You may have noticed this in your posts, followed by a number and a green bar.
The number tells you and other users how many rep points you can give every time you rep someone. For example, if you have three rep power, you give three rep points every time you rep someone. Rep power
does not
signify how many times you can give out rep in a day.
How many green bars you have next to the number of rep power you have signifies how much rep you'll take away whenever you give someone negative rep.
Increasing Rep Power
Your rep power goes up by one:
for every year you've spent here as a member
every time you make 1,000 posts
when you get 100 rep points (This will also give you another green box.)
Contrary to popular belief, you do
not
receive rep power on your birthday.​
The colored boxes next to your rep power lets other users know what kind of poster you are:

- good

- bad
A grey rep power box simply means you don't have any reputation. Trying to rep someone while you have a grey box is pointless.
To get a green box, another user with a green box must rep you. If you want some rep out of it, the person repping you must have
at least
one rep power; otherwise, no rep can be received.
When given out, bad rep takes away from your reputation points. How much rep is taken from you depends on how much rep power the user who gave you bad rep has. If you have no reputation and you're given bad rep, your rep power box will turn red.
Rankings
Depending on how much rep you have, your ranking will change:
User thinks it's safe at the bottom. (-50 and below)
User is considered somewhat of a pariah. (-25 to -49)
User has been a little shameless in the past. (-1 to -24)
User is at an unknown quantity at this point. (0 to 49)
User is mediocrity at its finest. (50 to 99)
User is on a distinguished road. (100 to 174)
User is a jewel in the rough. (175 to 249)
User is kind of a big deal. (250 to 349)
User will become famous soon enough. (350 to 449)
User is very important. (450 to 574)
User has more class than the queen of England. (575 to 699)
User is beyond repute. (700 and above)
You can check your ranking by simply hovering over your rep bars on one of your posts.
Other things
You can rep 10 people a day.
If you want to rep a person again, you must first rep 20 other people first.
Changes
(as of August 24, 2008)
Newcomers now only need one rep point for their grey box to get their first rep power, to make things easier.
Reporting harassment in rep comments
If you've been harassed in a rep comment, take a screenshot of it and post it here. It will be dealt with accordingly.
Your post will be deleted as soon as it is.
Questions
There shouldn't really be any since I've covered pretty much everything, but in case there are still some out there, I'll add them here.
Questions will be deleted and added here as soon as they're answered.
I want to report negative rep abuse, but how do I take a screenshot of my rep comments?
Press Print Screen on your keyboard. Go into Paint and paste (press Ctrl+V), cropping whatever's necessary. Save it, then upload it to an image hosting site such as Photobucket, ImageShack, or TinyPic.
Last edited by a moderator: