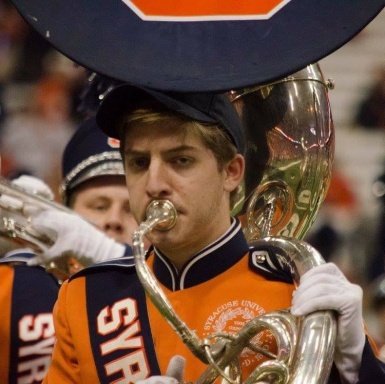 Joined

Apr 7, 2013
Messages

2,188
Location
https://musescore.com/whalenerik/scores/1539686
I feel like, despite the fact that my entire life outside of this forum is music, I never actually talk about it with much of you at all. I've been tweaking this for a while, and it's not finished yet (I still need to write a percussion part and do some tweaking with the soundfonts), but here it is, my cover of All Time Low's Remembering Sunday!
Transcription doesn't come very naturally to me, so it's taken me quite a while to figure this out. I've known the acoustic guitar part for a while, but everything else was written entirely by ear. I've probably spent roughly 30 hours writing this endlessly, and I finished the majority of it before valentine's day last year as a gift to my girlfriend. Recently, we've needed to do transcriptions monthly for my ear training class, so I've revisited it and altered some of the guitar parts, as well as removing certain monotonous additions I added to it as well as faking tempo and dynamic effects with the program.
I'm hoping to get this cover performed eventually, but I hope in the meantime that everyone here enjoys what I've written so far!