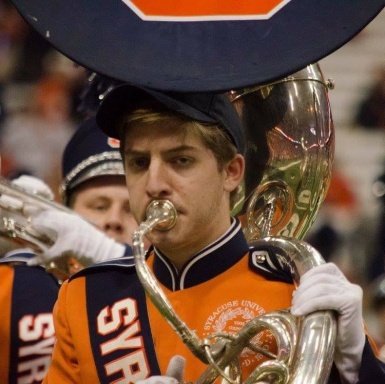 Joined

Apr 7, 2013
Messages

2,188
Location
Hey, guys! Sorry about my absence last week, I didn't really have a chance to finish my list, and I really wanted to make sure I had enough time to do one of these again.
This week we will be focusing on a couple of instruments recommended by Harmonie, as well as a couple of experimental instruments that blur the lines of categorization and show us weird new ways to make music.
Without further a do, let's get this list rolling!
1. Sarussophone (Aerophone)

​
Recommended by Harmonie. This instrument was originally designed to be able to replace the Oboe and Bassoon in a marching band, because of the instrument's wood build and fragility. It is essentially a double-reeded metal instrument with metal keys similar to that of the ophicleide or the saxophone, and it never was able to catch on with the general public. It is also not known if the original designer ever even made any real profit off of this thing!
2. Pikasso Guitar (Chordophone)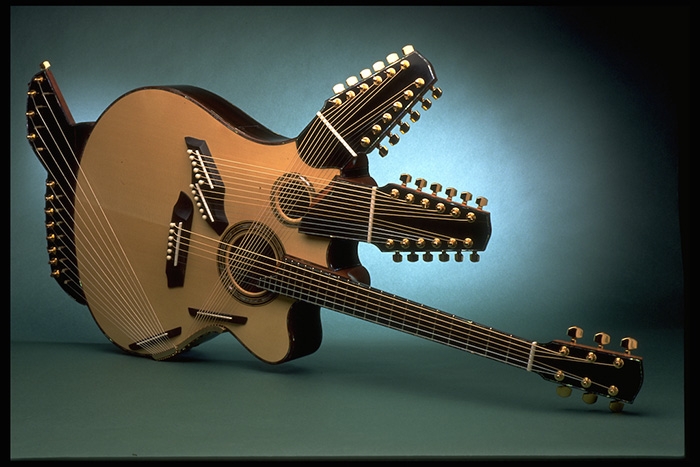 Ah, the Pikasso Guitar. I should have saved you for my cool guitars series, but oh well! The Pikasso Guitar was created by Linda Manzer. master luthier, and comes packed with an impressive 42 strings and a combined weight of almost 15 pounds with a total of four necks. This was created as a commission by Pat Methany, who wanted Manzer to humorously make him a guitar with "as many strings as possible", and its design led to a lot of issues that were uniquely fixed by Manzer in the process of creating it. The guitar had a lot of issues, primarily with comfort, so Manzer created the guitar so that it could account for these problems: two holes were implemented to be able to mount the guitar onto a stand for more comfortable play, the head of one of the harp string necks could be removed for easier viewing of the guitar by the player, and the bass side of the guitar is narrower than the treble side for comfort, a standard Manzer would include in all of her guitars from that point on.
3. PianoArc (Electrophone)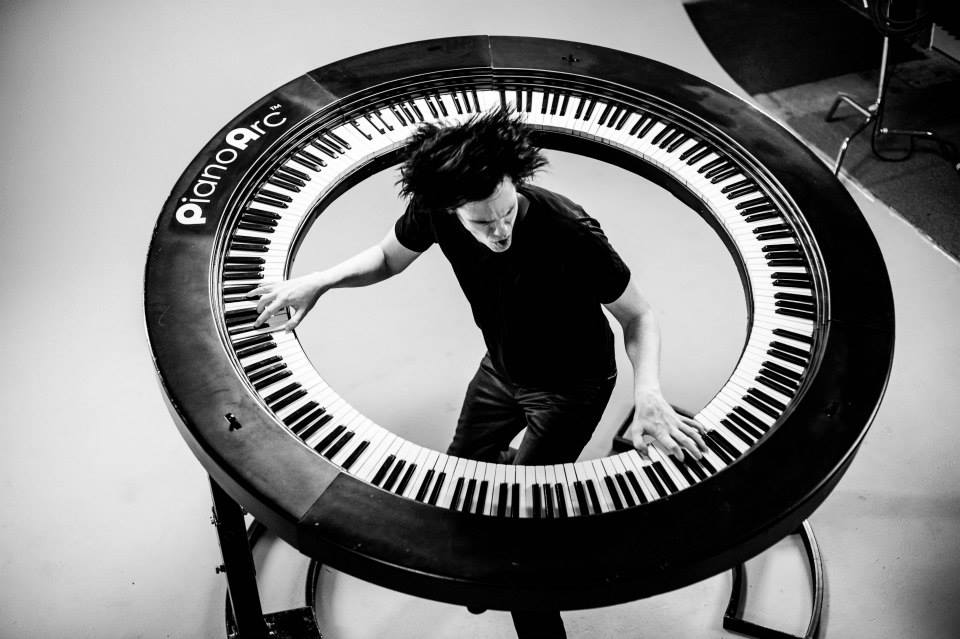 ​
The PianoArc is a circular keyboard with 292 keys and a 6' diameter in total, wrapping around the player during performance. It was originally envisioned by Lady Gaga's keyboardist, Brockett Parsons, and it was first used in 2012. It was originally made by a friend, and cost approximately $120,000 to make!
4. Xaphoon (Aerophone)
​
The Xaphoon is a fully chromatic "Bamboo Saxophone" that overblows at the 12th, much like a clarinet. It usually sells for quite cheap, and was created by designer Brian Wittman specifically for young children who loved the sound of the Saxophone (kids can't play saxophone prior to the age of seven or else they'll develop dental issues).
5. Shoephone (Idiophone)
​
The Shoephone is a joke instrument, much like the Tromboon, that was originally created by the Argentinian comedy group, Les Luthiers. It imitates the sound of human walking, which makes people question: why not just put on tap shoes? Whatever, I guess
6. Pencilina (Chordophone)
​
The pencilina is an electric zither played by either bowing, plucking, or most commonly by tapping the strings with sticks. The instrument is made up of two guitar necks stretched out parallel to each other, with tuning machines and bridges at separate ends. One neck has guitar strings, while the other neck has bass strings, and each set of strings is altered by special tools, an old drum stick for the guitar neck and a metal rod for the bass neck. These sticks divide the strings into two segments that vibrate quasi-independently, but can also be played intentionally, with the sticks sometimes being moved to alter the pitch.
7. Dulcian (Aerophone)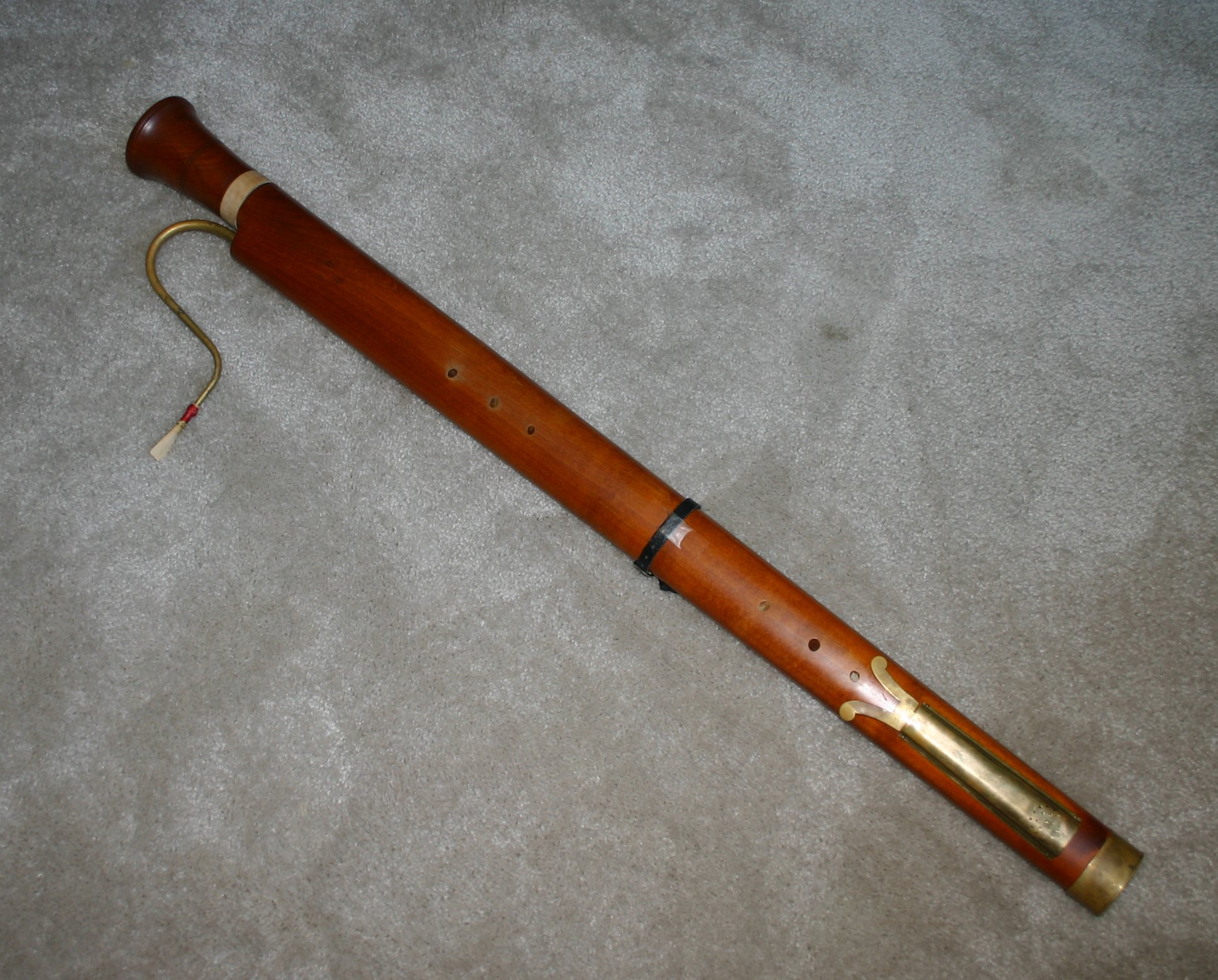 ​
Recommended by Harmonie. The Dulcian was the predecessor to the modern-day bassoon, a double-reeded instrument with a folded conical bore, much like its successor. It was revolutionary at the time, since the reed was exposed, allowing the performer's embouchure alone to affect the pitch, unlike most double reeded instruments at the time.
8. Sarangi (Chordophone)
​
The Sarangi is a bowed, short-necked string instrument from India that is used in Hindustani culture and classical music, being famous for being able to imitate the human voice, much like the Erhu. The instrument comes equipped with three main strings meant to be bowed, as well as a gaggle of strings that sympathetically vibrate to the pitches you play, much like the Bazantar.

9. Aleatoric Poseidophone (electrophone)

[video=vimeo;37500421]https://vimeo.com/37500421[/video]​
Now, for most of these, I'd just simply post a picture, but this one needs to be seen to be believed. I gave it its own name, but the aleatoric poseidophone is based on the player using the surface of the water as a midi controller, with a photosensitive device being used to detect changes in light caused by the ripples and indicating the midi controller to react appropriately. This thing is so cool, guys; I can't wait until I can share one with you when I make my own.
10. Yaybahar (chordophone/membranophone)
​
The Yaybahar is an instrument invented by Turkish musician Gorkem Sen, and is a strange instrument indeed. It is a Turkish musical instrument made up of a fingerboard, a coil, and two drum heads, and it makes really strange and awesome noises. The instrument makes a "galactic whoosh" every time you hit the coil, the drum makes a beating sound, and the fretboard makes either a traditional string instrument sound or a "pew pew pew" if you pluck the strings. This instrument is strange, sure, but god damn is it cool.
Well, that's it for this week, guys! Tune in this Friday when I begin by "Really Cool Guitars!" Series, showing you guys 5 guitars every Friday!
Did you know of any of these instruments? Did you learn about any new instruments? Whatever you thought of the thread, comment below, let me know ^u^