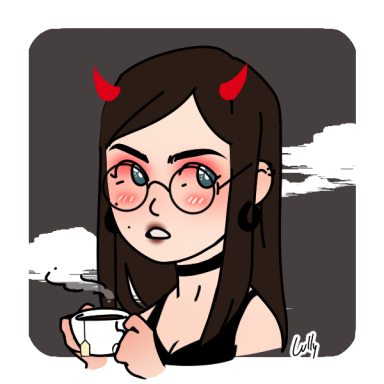 Joined

Jan 20, 2004
Messages

4,612
Awards

8
Age

29
Location
Website
In my year's absence and during my time of organizing cosplay for Homestuck shenanigans, I started getting back into drawing.
I don't really have much to show since most are unfinished sketches, and probably will stay as such. Oh well. I felt like posting them I guess.
so yeah look what i made half-assedly. Also I apologize, these are taken with my phone, not with a scanner. They aren't really worth the trouble so ._."
Because the rest of the pictures are Homestuck, I'll start off with the only picture that isn't hamsteak.
Admittedly, this started out to be Vriska but I kind of changed my obsessions. I wanted to practice portraitish drawings. The shoulders are too small, hair too big, and due to the oldness of the sketchbook [it's a year old now] the graphite has smeared around and this is the best I could do to fix it. It also starts getting lazier as you go down hahaha.
This was one of the first drawings in the sketchbook.
This is what happens when I try to use reference pictures for poses to try and improve.
I draw a butt and just
leave it there.
at least i gave her
some
clothes.
I drew this around the Dave and Karkat update. I'm kind of fond of it, and even attempted to ink some of it.
I unfortunately really suck at facial structures and he still looks like a girl after inking and trying to fix that.
I don't want to ruin her so I'm leaving her unfinished. [shh secret i'm actually just lazy]
edit:
This was really to get a cleanish drawing of the outfit I wanted to go with for her, though it would change. I really liked drawing this character a lot though most of her drawings in my sketchbook are just too sketchy to post.
There isn't much to say on this one. It's really messy, the hair isn't really canon, and it's just oddly drawn in my opinion. I think it's the odd angle of it, too, that throws me off.
I may or may not find more things to post in here but for now these are all I feel like presenting.
Last edited: