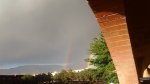 Joined

Nov 2, 2011
Messages

5,448
Awards

2
Age

30
Location
Website
I haven't seen Randall Boggs, Monsters Inc CEO, Henry J. Waternoose and Randall's henchman, Fungus in the latest trailer. I do hope they make an appearance in the E3 trailer since they are really important to the movie. It would likely not make any sense to have the world without them. The only villain that we saw for the Monsters Inc world was Vanitas, him holding up the scare canister and later trying to get Sora because of Ventus speaking out to him. There's also the heartless, but still no Randall, Waternoose, or Fungus.

I am just curious if Randall and Waternoose made a deal with Vanitas and possibly the Organization. The three seem to have differing ideas that could possibly turn into an alliance: the Organization promising to keep Waternoose's company from going under because of the screaming shortage that was prominent in the movie, Randall trying to outdo and later get back at Sulley and Mike, and Vanitas probably manipulating the scream canisters to fuel the Unverse. I haven't thought out how Vanitas could exploit the scream canisters but I do think that they could prove helpful to him and the Unverse because they are full of fear and Vanitas seems to get all of his power from negative emotions.

I do think that Sora would likely encounter Roz and the CDA at the end of the Monsters Inc story line after they destroy Boo's door. Maybe, Sora could have a little fight with the CDA but I doubt that's unlikely. Sora will likely see Waternoose get arrested or see the door that Randall went into before it was destroyed by Mike and Sulley. Sora could probably destroy the door Randall went in.

I am just trying to open a discussion towards the Monsters Inc world and the antagonists that come with it. What do you think Square Enix would do with Waternoose and Randall? How likely is it that they will add a Fungus fight since the guy didn't really play that much of role in the film? What do you think Vanitas would do with the scream extractor? It's a lot to ask. How do you think the Monsters Inc story line will play out?