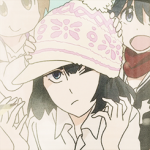 Hyped Ruler of Honnouji Academy
Joined

Jul 7, 2009
Messages

5,297
Awards

4
Age

29
Location
First off, I'm only linking the video TheAmazingAtheist posted because he did a good job of including multiple different clips from the incident. I don't entirely agree with all that he said.
Anyways, as others might have already heard, a group of radical feminists recently disrupted a Men's Rights Activist meeting run by the Canadian Association for Equality (C.A.F.E.), by first crowding the hallways just outside the room where the meeting was being held and loudly chanting, before eventually pulling the fire alarm and forcing them to end the meeting and deal with the protestors while waiting outside.
As TAA points out in the video, by pulling the fire alarm a number of fire fighters arrived at the scene to only have their time wasted. I'd also add on that had there been a real fire elsewhere at that same time, the protesters would be responsible for delaying the firefighters from doing their jobs elsewhere.
[video=youtube;M2KPeMcYsuc]http://www.youtube.com/watch?v=M2KPeMcYsuc[/video]
The official website for CAFE:
Canadian Association for Equality
The article on the incident from CAFE (includes video of the actual meeting):
Canadian Association for Equality
Thoughts, KHInsider?