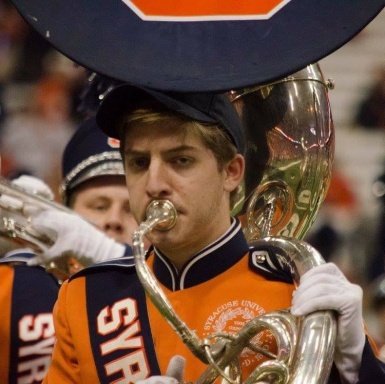 Joined

Apr 7, 2013
Messages

2,184
Awards

29
Location
So, I'm a bit confused by the placement of this scene within the games. It seems to either directly contradict known facts in-game or just have been completely misinterpreted.
So, here's a list of questions I have:
1) Did Nomura say that this scene directly precedes 0.2, or that it happens after 0.2? Because, if it precedes parts of 0.2, then it has to have happened immediately after Namine was born (which isn't likely).
2) If it's preceding 0.2, then how did Terra already comment about his fight with Sora? Was that connecting to the scene as well, or was that separate?
3) In II, we find out that Xemnas already knows about the chamber of waking before Marluxia is recruited (No. 11 out of 14), so this would place this scene at least before the end of Kingdom Hearts and long before Chain of Memories if it is to be connected to the Terra scene in 0.2, right?
4) If so, how did Namine contact the Lingering Will at all? Did she time travel to warn him? Because you can't change events of the past as per the rules of time travel. Or does it not matter since she's a weird ass nobody anyways?
Ugh, I hate this scene. This muddles everything in the story so far. All that could possibly be interpreted is that the scene happened after Kingdom Hearts II, and the thing about "Your heart will soon encounter a familiar light" was just her giving him hope or something. Like Xion's and Aqua's dialogue at the new concert. God, this is confusing.
Anyone have any information about this? Maybe I got the Nomura quote wrong, and he never said this directly precedes a scene from 0.2 at all?
Here's the full transcript below, official English translation:
Kingdom Hearts Concert -First Breath- said:

Naminé: Don't worry. You might forget about me . . . but with our promise I can come back. Yes. One day the light--it will be ours, and it will bring us together. And then--I'll be in your heart.

Sora: Right. Forgotten--but not lost.

Lingering Will: Aqua . . . . Ven . . . .
A Keyblade? Who are you?
I know you. We've met before, way back when. No, that wasn't you. You're not the one I chose. Where is he? Xe . . .ha . . .nort . . . . Is that you? Xeha . . . nort . . . . Xehanort!

Lingering Will: That's it. your Power
That's what I felt within you.
The power that conects to Aqua.
And to Ven's heart.

Terra: Where am I . . . ?

Naminé: In your memories. Traces of you were lost, so I found you through memories belonging to those you've met in the past.

Terra: Who are you?

Naminé: I'm Naminé. It's nice to meet you.
I'm a witch who can control peoples' memories.

Terra: A witch?

Naminé: Right now you're bound to two memories. One belongs to you, the other belongs to an unspeakable darkness--

Terra: . . . Master Xehanort.

Naminé: Your heart will soon encounter a familiar light. You must make sure she isn't lost to the darkness. You must guide her.

Terra: Her? You mean Aqua? I'm not sure what I can do to help, not like this.

Naminé: You must fight, Terra, like the others. You mustn't let your heart melt into darkness; follow your true memories, and you'll reach the light. She's headed there, too--to the same place. You must believe in promise, just as she continues to believe in you.

Terra: Aqua. Ven. One day I'll--I've never forgotten our promise. Never. I will keep fighting.