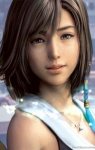 ~ ♥~ Grand Summoner~ ♥~
Joined

Jan 3, 2006
Messages

7,400
Awards

4
Location
As Michiko let Demetri speak, suddenly the speakers caught her attention. Without a second to lost, she threw her stuffed animal at Demi, telling him to not lose it no matter what. Grabbing the closest thing to her--which just so coincidentally happened to be a wrench, she swung at the pilot's neck, getting a one hit KO.

"Just trust me! Put on a parachute!" Michiko yelled back at Demi, who was probably mortified at her actions. Unfortunately , she had literally no time to explain that they were being chased, as well as the pilot being instructed to let them get hit to kill the three of them.

Pushing the pilot off the seat, the plane took a slight dive. Michiko sat in the seat, pulling the controls towards her she she scanned the controls. It didn't seem too hard, and she didn't have to think too hard. Her mind whirrled as the gears began their calculations. She needed to get them to North Korea alive while somehow managing to get there undetected. So far, however, every conclusion lead to only one of the three neccesities, which was unacceptable.

There was no way in hell Michiko would compromise.

By the time she had finally thought up a possiblity, they had traveled quite the distance--which actually ensured the success. She held her breath as she jerked the plane up, and boom--they were hit. Scrambling out of the pilot's seat, she immediately pulled open the plane door, pocketing his Xoom into her bag. After pushing him out the window, she quickly strapped on her own parachute and made the leap.

Boy, was that exhilirating!

Once the two touched ground, she accidently stumbled onto him, laughing. That was the greatest rush she had felt in some time. "Wow! Lucky us, eh?" She motioned toward the plane, which had recently been blown to bits. "No need to worry, they think we died." She mentioned as she got herself out of the parachute, dusting herself off.

"Oh, right, you were asking something?"