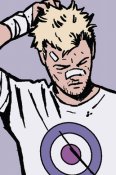 Joined

Dec 8, 2004
Messages

6,797
Awards

6
Location
First off, just a little disclaimer so nobody misunderstands me: I fully believe that a woman has a right to do with her body as she wants and that no one has the right to impose anything on her.

A few years ago I raised a point in regards to a women's right to choose that we all sort of glossed over. Myself included. But I've seen others continue to raise the issue briefly around here and I've just recently read a few things elsewhere with people sharing the same sentiments, and that is what amount of say does a father have in relation to a woman's pregnancy.

I think we can all agree that it takes two to tango, and that if a woman does fall pregnant 50% of the potential child's biological material belongs to the father. And we use this to rationalise the concept of Child Support. That regardless of whether the father is involved in his child's life, he must pay for it until it comes of age. However, the decision to terminate, keep or put the child up for adoption lies solely with the mother. It is her and her alone that decides the fate of the child and whatever wishes the father has can be completely ignored.

So I ask you: if a mother can terminate her unborn child against the wishes of the father, is it fair to force a father to pay child support if he doesn't want to be a part of the child's life?