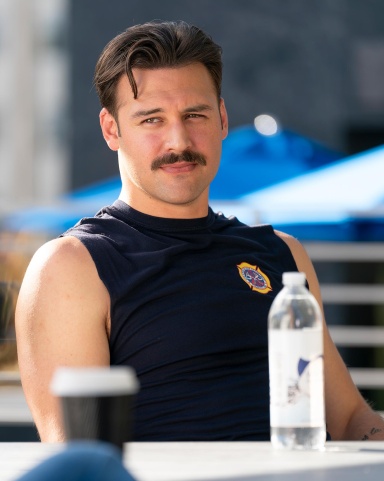 written in the stars
Staff member
Joined

Jul 13, 2008
Messages

35,524
Awards

96
Age

32
Location
Website
It's 2016, which means we are yet another year closer to Kingdom Hearts III! Being closer to the game doesn't mean we are getting it anytime soon, sadly, so what better way to fill the void than with some heartfelt editorials? I'll be kicking things off with one of my own on a summon I desperately wish to see in Kingdom Hearts III.
---
Disney, Square Enix. We need to have a little heart to heart…maybe try and see things eye to eye if you know what I mean. 
20 years ago, one of the most underrated Disney films hit theaters and charmed audiences with a certain kind of flair that could only be captured by the unique storytelling styles of the 80s and 90s. Disney's A Goofy Movie tells the story of the father-son duo Goofy and Max Goof as they go on a cross-country road trip to bond, although things don't go exactly the way either expected it to. Goofy fears he is losing his young teenage son Max following an elaborate prank where Max, with his friends PJ and Bobby, create a small concert during the last school assembly before summer vacation where Max performs while costumed as the hit pop singer Powerline in order to impress his crush Roxanne. This prank, while making Max a school celebrity and scoring him a date with Roxanne, lands him in major trouble which prompts Goofy to take Max on the same road trip his own father took him on when he was young in hopes that it will fix the tumultuous relationship they have. 
Much of Goofy and Max's trip leads them into misadventures that only serve to create a larger rift between the klutzy father and embarrassed son, but they eventually come to understand each other and finally see things eye to eye. This film embodies the very heart of what every teenager and parent's relationship is often all about: misunderstandings, good intentions, a lot of yelling, and a lot of love. This is why the film struck such a strong cord with audiences back in 1995 and why even now it is well-remembered by the kids who grew up watching it.
Despite its successful run in the United States box office in 1995–making over $35 million dollars by time it reached its close–and spawning a direct-to-video sequel film, An Extremely Goofy movie in 2000 based on Goofy and Max's time in college, A Goofy Movie remains to be one of the many animated films that has been sidelined by Disney for the better part of the last two decades when it comes to merchandising and use of the characters from the movie. Fans remember the movie fondly, though, and there is even an official Facebook account for the film that is updated regularly with images from A Goofy Movie and blog posts the film is featured in on the Oh My Disney! blog. A Goofy Movie was briefly brought into the limelight last year in August for a special A Goofy Movie 20th Anniversary Reunion panel at D23 Expo 2015 where screenwriter Jymn Magon, Bill Farmer (Goofy), Jason Marsden (Max), Jim Cummings (Pete), Rob Paulsen (PJ), and Jenna Von Oy (Stacey) discussed the creative process behind the beloved film with an audience filled with adoring fans. Beyond that, though? Not much at all. 
I'm not here to rant about what makes A Goofy Movie one of Disney's more obscured yet utterly fantastic 90s films in its large roster, though. 
Part of what made A Goofy Movie so iconic to Millennials was not just the comedic and heartwarming moments, nor the impressive cast that embodies everything people remember about the 80s and 90s, but because of A Goofy Movie's biggest in-universe rockstar—Powerline. By blending the quirky fashion sense of Prince with the energetic dancing of Michael Jackson and Grammy Award nominee Tevin Campbell's voice, a truly unforgettable character was created that stands out among the rest in A Goofy Movie despite Powerline's actual appearance only lasting the runtime of one musical number. In fact, Powerline is probably one of the characters people remember the most from A Goofy Movie due to the two most catchy and rhythmic songs he sang in the film, "Stand Out" and "I 2 I (Eye to Eye)".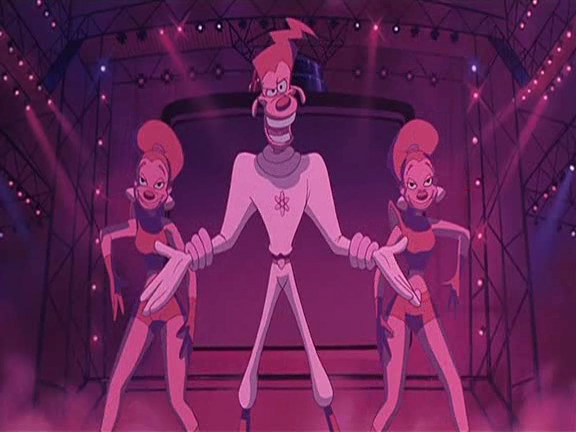 While Powerline is one of the more recognizable characters from A Goofy Movie, he is not the first character people imagine when you ask them who they wish to see as a summon in in Kingdom Hearts III, and I can say with certainty that before last year, it hadn't even crossed my mind except in brief passing. I only started reconsidering it when I started thinking about how fun it would be to see Goofy break out into the Perfect Cast as a special attack of his following my weekend at D23 Expo 2015, then it lead to me imagining Sora and Donald joining in to make it a kind of trinity attack, which then made me start humming "I 2 I" because of course that was the only natural course of my thought since Goofy does do the Perfect Cast as a dance move during Powerline's big song in A Goofy Movie. It didn't take much for my oh-so-brilliant thought to finally evolve to "What if Sora was dancing with Powerline and the power of magical music and dancing wrecked all of Sora's enemies?"
It's not like the lyrics to "I 2 I" aren't already about the power of "listen[ing] to each other's heart" to find love and understanding in another, which crosses over perfectly with the themes of friendship and hearts in Kingdom Hearts. (See how great I'm making my case?)
Now, before people start freaking out over a potential "musical" summon with "musical" attacks, it is a good idea to remember Stitch in Kingdom Hearts II who would strum out magical attack on a ukelele as Sora improvised by making his Keyblade an air-guitar, Jack Skellington whose limit "Applause, Applause" was a suave and spooktastic dance with Sora, and Necho Cat in Kingdom Hearts 3D [Dream Drop Distance] who danced with Sora to a rhythm only a six-footed cat could dance to in order to damage enemies. While each of the above combat partner had a music-themed attack to them, there was very little of what people typically fear when it comes to Kingdom Hearts in general: rhythm mini-games. Soured by Atlantica in KHII and Ice Cream Beat in Kingdom Hearts: Birth By Sleep, I'm certain we all want to see KHIII avoid ever having anything resembling a rhythm game.
For Powerline, I was imagining something a bit more elegant (and completely unrelated to a rhythm game) with your regular combat imput commands. If character summons work in a similar fashion to how they did in KHII, when summoned and left passive Powerline would do a few dance moves and sing to debuff and put status ailments on enemies or give buffs to Sora like a Bard or Dancer from Final Fantasy; when summoned and made active, he and Sora would dance to a short edit of "I 2 I" and hit enemies with a mix of magical and physical attacks, complete with Powerline's backup dancers along with Goofy and Donald for the big finale attack. 
Of course, this is just one idea since nobody really knows how summons will work in KHIII at the moment, but it is always fun to imagine the possibilites!
Much of the appeal in Kingdom Hearts has always come from the nostalgic feeling of seeing beloved Disney films being given new life with new or altered storylines and seeing Sora, Donald, and Goofy interact with the characters of these films, and I have always wondered why A Goofy Movie couldn't also be one of those films that gets recognition by the series? Obviously a world based on the film is nigh impossible considering the backstory of the Goofy in Kingdom Hearts, and everybody asks to see Max in the series anyways, so why not go for the next best thing that nobody would ever expect?
(But mainly I just want to see parts of "I 2 I" to make it into KHIII. I'm selfish. I'm sorry.)
Do you want to see Powerline in KHIII? Let us know in the comment section on our forums, and don't be afraid to tell us what summons you want to see in KHIII!
---
Follow Kingdom Hearts Insider on Facebook, Twitter, and Tumblr for the latest updates on Kingdom Hearts 3, Kingdom Hearts HD 2.8 Final Chapter Prologue and all things Kingdom Hearts!
Image source: Disney Screencaps