Hey there. I've been looking through the new scans, and something that caught my eye in particular was the emblem on the enemy's chest outside Snow White's cottage and Cinderella's castle. Much like Heartless often wore the crest on their chest, I've found something similar.

It seems to be showing a heart at the centre, surrounded by what could be rays (of darkness?), or
blades
(as many have speculated to resemble the Keyblade, and the hearts of those fallen and consumed).
POSSIBLE THEORY:
Inspired by
-Arcana-X-
, we could use
V.A.T.13
's [now slightly modified] sketch to explain what this new symbol could mean.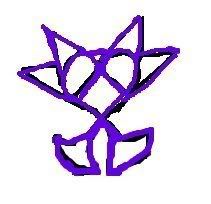 Kairi's Grandmother said:

Long ago, people lived in peace, bathed in the warmth of light. Everyone loved the light. Then people began to fight over it. They wanted to keep it for themselves. And darkness was born in their hearts. The darkness spread, swallowing the light and many people's hearts. It covered everything, and the world disappeared. But small fragments of light survived...in the hearts of children. With these fragments of light, children rebuilt the lost world. It's the world we live in now. But the true light
sleeps, deep within the darkness. That's why the worlds are still scattered, divided from each other. But someday, a door to the innermost darkness will open. And the true light will return. So, listen, child. Even in the deepest darkness, there will always be a light to guide you. Believe in the light, and the darkness will never defeat you. Your heart will shine with its power and push the darkness away. Do you understand, Kairi?
I think from this we can deduct that the darkness was formed out of man's heart, and from the hearts now consumed came the Heartless, a by-product. There's a lot we could take from this actually, including the children rebuilding the world. Since Birth By Sleep is a prequel, a lot could be explained, perhaps even Kairi's Keyblade. But this is going off the topic of the actual insignia. If we use this story to explain the new emblem found upon the enemies, it could show darkness coming out of the heart, not light. They come from the heart, whereas Heartless come from where there is now void. So conclusively, the Heartless perhaps evolved from this new race, which later learnt to steal the heart. Whether they were replaced or extinguished, we do not know, but this emblem can help us speculate at least.
What do you think? Discuss! =]
-- Andy
Last edited: