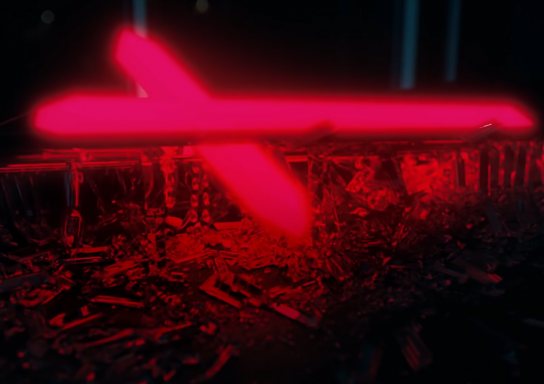 Joined

Jan 10, 2011
Messages

1,379
Awards

4
Age

24
Location
The world is cast in shadows. The plants do not grow. There are no stars in the sky.
The darker sides of Pokémon have been unleashed. Very few can stand against the mighty force that is twisting and warping their thoughts. People live in fear. They fear what will happen next, they fear sleep. Most of all, they fear the Sign of Chaos in the sky, a mark of malevolent red... with a terrible Pokémon inside.
The final act is coming
It all happened not too long ago. One of the vigilante groups, Team Apocalypse, had progressed with their plan. The Lunar Pokémon, Cresselia, had been slaughtered by Team Apocalypse. This allowed the Pitch-Black Darkrai to run amuck in the night, unrestrained by the moon. Without the moon depleting his power, Darkrai grew instrength. Upon the third moon-less week he summoned an all-powerful wave of sleep, ensnaring the whole wide world in a never ending nightmare.
This is the world that we live in.
Dangers lurk unchecked, rampaging and destroying what little is left of the old civilisation. Power is out, the only source if light from the few Pokémon that know 'Flash'. Denizens of cities have formed smaller groups, tribes, in order to survive. Medicine runs low, and disease spreads quickly and easily.
There are few Trainers left. The others fell to the rampaging Pokémon and the handful that remain are hardened. They can win battles they never would've before. They have started a whole new Super breed, in which they battle with extreme strength and strategy.
The end definitely willcome.
That is, unless the chosen Six rise up, then the World in Nightmare will continue, and terrify people beyond belief. If the Six fall, then none shall ever become quite so powerful. It's now or never. They've all united. The Six know what they must do. They must find the Rainbow Pokémon and obtain Sacred Ash to revive the fallen Cresselia. Then, with their combined might, the Six would take it to Darkrai, and end the nightmare.
The Nightmare is still not strong enough to prevent the powerful Legendaries from entering the world. Some though, have turned bad. The whispering of Darkrai enters their ear, and persuades the Legendaries to turn evil.
To further the Six's troubles, there is a force that has gathered under the Sign of Chaos. They are named 'The Terrors of Night'. They are servants of Darkrai, and aim to unleash as much terror and horror as possible. They also focus on dealing death-blows to the Six.
It's time for the Six to play their part in shaping the future. The people will be waiting for their return. Good luck.
You indefinitely will need it.