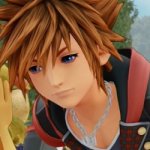 Joined

Apr 7, 2005
Messages

3,879
Awards

0
Location
Welcome To The....
PETER PAN FANCLUB



"Second star to the right and straight on til morning!"



​
​
Welcome to those who are young at heart and or have always loved the story of Peter Pan!
This is the place for you! This is a fanclub for the boy who NEVER grew up and all the movies, books, and other media featuring him as the star! Join now if you like Peter Pan, his fairy Tinkerbell, The Darling children including Wendy, Michael, and John,The Lost boys, Captain Hook, Smee, and his band of other pirates, Princess Tiger Lily and her Indian tribe as well as the Mermaids and of course let's not forget the group of Lost Boys!

JOIN NOW IF YOU LOVE PETER PAN!!!!!!!
The Inspiration and The Beginning:
Peter Pan was started by a man named J.M. Barrie. A playwright who after all he was the one who wrote the books about Peter Pan...and it all started from his inspiration of a boy named Peter Llewelyn-Davies, who he had got to know through his lifetime.
Meh, I'll edit this later.
​
The Little White Bird

Peter in The Kensington Gardens
​
Other Works Involving Peter Pan:
​
P
eter Pan in Scarlet (The Official Sequel To Peter Pan)
​
Peter and The Starcatcher series:
​
Peter and The Starcatchers
​
Peter and The Shawdow of Theives
​
Peter and The Secret Rundoon
​
Peter and The Sword of Mercy
​
Lost Boys

Peter Pan Picture Book
Peter Pan and The Only Children
Tigerheart
The Child Thief
​
Movies:
Peter Pan (the silent film)

Disney's Peter Pan
Hook
Peter Pan (2003 version)




Stage Plays:
​

​
Fanfiction:
Coming Soon!
​
Videos:
Members:
Danica Syer
The Professor
Rauxlen
NumberVIII
impart-distart
luna1017
Solar
*TwilightNight*
AxelYoYo

​
Last edited: