People say this is Riku or Roxas but whats possibilities of more then meets the eye?
Always thought was interesting watching kingdom hearts trailer when this man posts up and shows one glowing orange eye. Even before he posts up. We have the words.
"The eyes will close"
"A world without you"
"A Fragment tale"
And fact at end of this trailer man on the beach says something yet no dub or English and Japanese to guy orange eye..
Last quote we get is "everything is coming back to me, true...."
True king?
I believe this is still unanswered question and still will be Canon.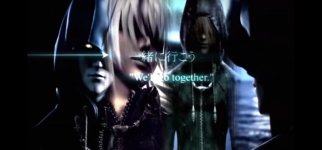 Last edited: