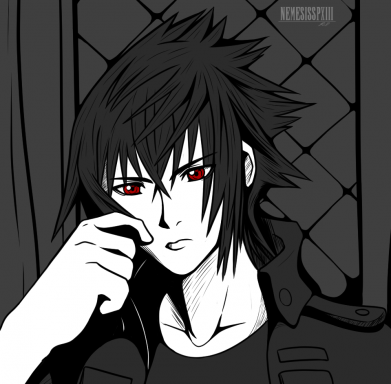 Joined

Jul 14, 2018
Messages

136
Awards

2
...as fans in general.

It's something I've seen a lot of in the 15 years since I've been on the internet and it is a topic that gets lots more attention these days... and not entirely in a negative light. Because we all know the story now. Some fans say the worst things, then we all get lumped into it because of generalization and yada yada, I know I'm not the only person to bring it up.

And that being why do fans act nasty to each other or other things like that? But before I say more, since I know this is a sensitive topic but... I'm not talking about toxic fandoms. I'm not talking about all of the other dumb buzzwords you'll see thrown around by "journalists' these days that they apply to the most mild mannered of fans at the same time as the actual fans you could say are toxic. Yeah, like death threats are so out of line. And maybe making assumptions and saying terrible things about the creators without evidence to back it up is kind of a dick move. But for just people who say they don't like something? I don't know, it feels kind of weird to me that you'd call them toxic.

But again, not what I'm talking about. I'm talking about our tendency to immediately lash out or just respond the moment we see something we don't like.

And I'm not saying I'm not guilty of this too. What made me think of this, actually was not five minutes ago when I was looking at some comments on YouTube for Seven Seconds till the End and Listen to the Cries of the Planet and see all the people just being nasty to each other. And my own little pet peeve of the "this > this" meme that you see overrun in YouTube comments these days. And while not outright nasty myself in these particular, I feel now odd about even reacting in that way because it wasn't something of passion that I wanted these people to know what I thought. It was just kind of instinctive. Something I could have completely glossed over, especially since it seems a lot of people do.

I guess the point I am beating around the bush with. Why do we seem to instinctively go at each others throats, even though we now know we're gonna get labeled for it? And we all hate it, yet we keep feeding into the Kotaku's, Twitters and Noah Antwiler's of the world. And I guess I have now run out of things to explain my feelings, considering even now I'm kind of instinctively expecting a bit of a pushback from asking this very topic.

I just am having trouble wrapping my head around it even though I logically understand why. But anyway, do let me know if you have any thoughts on it, I genuinely wouldn't mind discussing it for at least a bit, since I know this is not gonna be a very popular thread.

And if this is a sensitive topic, then feel free to delete it, I'm completely fine with it. I did look at the rules of the forum and it isn't against any of them, but if it's a topic that might cause problems, even though that's not my intention, again, feel free to.