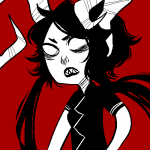 Joined

May 17, 2007
Messages

6,355
Age

29
Location
Organization XV Part Three: The Crossing
What shall be the third and final installment to the main trilogy, Organization XV, we are hoping to make the best experience for all.
Considering some of the characters in Part 2, we're trying to reduce as many redundancies as possible in the department of character weapons and powers. For instance; swords and the element of darkness are two things that we don't need more of, since they already play such a big part in the story. We're looking for original and fun stuff to add some newtwists into everyone's roleplaying experience.
A GUIDE TO ORGANIZATION XV
This Guide, written by me, will give you everything you need to know about the role play up to it's current point. Keep note that The Apprentices has not been updated because of it's length and multiude of subplots, but it can be read here. Fortunately, not too much needs to be read to understand the story. Perhaps, once you have read up on The Beginning, you'll only need to check out the ending of Part 2.
It is a neccessity to read the Guide thoroughly before considering to sign-up for this role play. We need those who are informed and skilled in writing and role playing. We'll have an idea if you didn't read it all the way, especially in the history portion, so do everyone a favor and know the situation. It is highly appreciated.
There are at least five empty spots, not to be filled in by veterans. However, for the sake of having the best RPing experience, I ask that all veteran RPers also abide by the form, keeping as professional as possible. I don't want to kick anyone; that would make me an ass and so many other things, but I'd like to have everyone stay on track.
We also would like to make sure that those who sign up are completely commited to this RP and will not ditch halfway through or just not post. We've had this happen before, and if you feel at all that you can't sustain a few months of intense writing, then I'm sorry to say this RP isn't for you. We feel though, that this encourages only the best writers. Veterns will have a beter chance, but this is an important note in my opinion. This checklist is something that should be looked over.
At least [four/five or more preferrably]
+Participated in Part 1
+Participated in Part 2
+Regular activity in both/ your own RP/whatever
+Productive posting in both/your own RP/whatever
+Well-developed, multi-dimensional character traits
+Good at coming up with new ideas on-the-go
+Not afraid to post, doesn't suffer badly from writer's block
+Flexible personal schedule, to allow for less/more time on the roleplay, within reason
Originality is big, but not key. Also ask to avoid media mixing, we have in the past introduced Claymore, FMA, TWEWY, and even small elements of Pendragon, which not many people know about.
Sign-Up Form
Name:
[Basic Nobody name.]
Element/Ability:
[Not neccessarilly the conventional element, but it can be a trait.]
Weapon:
[Originality is key.]
Physical Description:
[Must be at least 5, well-written sentences.]
Personality:
[Must be at least 4, well-written sentences.]
History:
[Brief for the most part, but should shine a light on who the character is.]
Also, everyone submitting a form should title the post
RP Sign-up Username
, where Username is replaced by your name. This makes it easier for those sorting out the forms so that they may search right away.
Elements that are or have been used:
Water
Ice
Electricity
Aether
Sand
Crystal
Technology
Poison
Alchemy
Steel
Fire:
- Sun
Forms of light manipulation:
- Light
- Rainbow
Forms of sound manipulation:
- Sound wave manipulation
- Voice amplification
Forms of psychological elements:
- Dreams
- Fear
- Foresight
"Evil" elements:
- Darkness energy
- Possession of supernatural deities of said element
Forms of conjuring matter/life and death manipulation/interplanar magic:
- Illusion
- Void
Forms of power copying/power sapping
- Power mimicry
- Essence stealing
Weapons that are or have been used:
Swords:
- Longsword
- Dual-bladed
- Multiple swords
- Claymore
- Keyblade
Other sharp weapons:
- Daggers
- Blades
- Chakram-like
- Lance
Hand-to-hand weapons:
- Clawed gloves
- Spiked gloves and boots
Long-ranged
- Pistols
- Blowgun
- Bow and arrow
Magical weapons:
- Lexicon
- Staff
Musical instruments:
- Bugle
- Cello
Other:
- Pendelum
- Gemstones
- Microphone
Last edited: