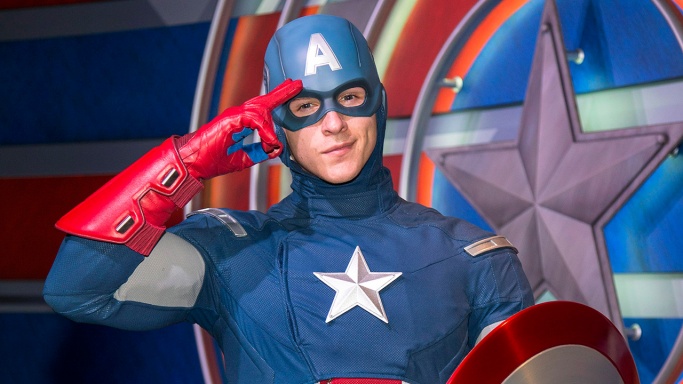 Joined

Apr 9, 2008
Messages

1,791
Xina nodded to her new mission, well some what new mission. She was playing the support role which she didn't mind. This just meant she had to be careful not to strain her powers or risk falling asleep in the middle of battle. "Ready?" She asked Cyolx.

Txamt smiled, Roger that. He then saw Rauxlen walking over to him. He then stood up and somewhat greeted her in his way. "Well, yet another mission for us to do", he said, "those missions keeps rolling to us, don't they?". He then walked over to Rauxlen also so they would meet halfway. "You first, m'lady" said Txamt trying to be a gentleman in a pranking way.

"Thank you," said Rauxlen, opening a portal. She stepped through and found herself in front of Castle Oblivion. Good, this is exactly where I was planning to be... She looked around to see if Txamt had arrived yet.

Cinollex couldn't believe what she was hearing, let alone how she heard it. She disappeared and starting pacing back and forth, rambling to herself as she usually did when she was frustrated or confused. "I only just got here and they expect me to cooperate? Their leader's either a good judge of power..." she glanced at Kaxsra. "....or a bad judge of character. Unless he knows something about me I don't." The thought of this made her scoff loudly and catch Kinxu's attention. The portal was beside her, ready and waiting. Cinollex slouched past her and stepped through the portal with no care of where she would end up. Maybe, just maybe, this would be an opportunity to prove herself...

--------------------------

Kinxu looked over at the door when The Superior walked in and bowed as he entered. As she listened to the instructions, she thought to herself: "Traverse Town, hm? Haven't been there in awhile." She looked at Cinollex and opened a portal, motioning for her to walk in. After Cinollex walked in, Kinxu looked back at the rest of the members. She flicked a strand of hair out of her eyes and nodded to the rest of them. "Good luck with your missions." And proceeded through the Corridor of Darkness. She stepped out of the portal on the other side, seeing the world of Traverse Town around her. "Ah. Traverse Town. The world where all people from other worlds end up...when their world disappears." She looked around her. She was standing at the foot of some stairs, leading up to a store with a big neon sign saying, "Accessory". She looked back at Cinollex. "We should start around here in the first district. Spread out, and see if you can find any inhabitants. If you do...take care of them." She began to walk up the stairs. "And keep a wary eye out for Heartless."

--------------------------

Txamt followed after her and the portal then rippled and vanished as he exited out of it in Castle Oblivion. "Wow, the legendary Castle Oblivion" exclaimed Txamt. He looked around in the room, "looks so abandoned and bleak" he said. He remember a story about this castle. "Some members were left here and one was named the leader of this castle and then they were planning a revolt against the Org. XIII" said Txamt as he walked around. "Then an single member broke the entire thing and caused deaths (inexistence) for each one of them" recounted Txamt. It was indeed empty, as if it hadn't seen life for long time.

"Yeah, I remember that story," said Rauxlen. She looked around the room. "Where should we look for the Lexicon first?"

-------------------------

Cinollex circled the lamppost for a third time and looked over her shoulder. Was it just her, or was this town disturbingly quiet? There had been no sign of life for what seemed like eternity. Perhaps this was an easy assignment for the new members, not that she cared. In any case she was stone dead bored. She was about ascend the stairs and double check the remainder of the street but as she took the first step, she heard voices. Faint, mysterious voices.

Kinxu walked into the Accessory shop and looked around. All she saw was two or three Moogles sitting around. "Hm. You wouldn't be a risk to us." She said as she walked back out. She walked around to the right side of the accessory shop and found a big door leading to the second district. Walking in, she noticed many Heartless standing around. Upon her entry, they all turned their attention towards her. "Finally. Some fighting." She said as a Heartless lunged at her. She jumped back and summoned a blast of water to push back the Heartless along with the others behind it. Running to the center of the Heartless, and summoned a water wall as a protection shield and blasted water up from under the Heartless. After she was done, there was nothing left in the Heartless's place except for HP orbs and munny. Picking up the orbs, she automatically felt her energy come back. She had no need for munny so she left it.

--------------------------

Txamt shrugs. "Your guess is as good as mine" replied Txamt as he looked around. "Maybe it's at a library, perhaps" said Txamt.

Rauxlen thought about where the Lexicon was located. "Do they even have a library here?" she asked. "Well, even if there was, I don't think it would be stored there. You see, the Lexicon was a weapon used by number VI in Organization XIII, Zexion. From the stories I have heard about this castle, Zexion was often in the castle basement, so maybe we should look there," she suggested.

-------------------------

Cinollex was rooted to the spot.
"We've searched and found nothing."
"Don't worry, I can sense her presence. She's close."
She found herself running up the stairs and through a set of double doors. Whoever they belonged to, the voices were now more faint than ever. That was close. she thought to herself. Without warning, a group of heartless swarmed over her. Kinxu had only just reacted when Cinollex appeared in the square, by the factory, in front of the doors and then directly behind the heartless in rapid succession. A small, jewel encrusted stick materialized in her hands and a tongue of flames shot out of it, stretching out till something resembling a whip was formed. She swung it abruptly at them. They vanished. She ignored the orbs that lay in their place and walked over to a slightly stunned Kinxu.
"That felt good." Cinollex dusted her hands together as the stick faded into nothingness between her fingers. For the first time since she joined the organization, she was smiling.

Kinxu giggled and high-fived her. "Nice job! That was 'hot'." She grinned. "So, did you find anyone? Anything suspicious?" She questioned her.

Cinollex decided she could trust her. "I heard voices back there." she pointed to the doors. Footsteps echoed from the other side. "Hide!" she hissed, and Kinxu disappeared along with her. Cinollex could tell she wasn't used to being invisible; she kept shuffling and nearly tripping over as they crouched against the wall. "Don't move a muscle." Cinollex muttered. If she had a heart, it would be beating at an immeasurable speed.

--------------------------

"I know that it was a weapon for the number VI of the Org. XIII. I just didn't know where" said Txamt. He then said, "Yeah, perhaps it is in the basement indeed". "I think I saw a door that had stairs which were descending, maybe that's to the basement. Follow me" said Txamt as he motioned Rauxlen to follow him as he walked in the direction where he had believe the door is. It took a good 2 min. until he found it. He then opened the door and it does had stairs that descend downward. "After you, m'lady" said Txamt as he repeated what he had said back in Yen Sid's tower.

"Thanks... Again," said Rauxlen following Txamt. She walked through the door an started descending the staircase.

---------------------------

Deep within the rooms of Hollow Bastion, the stranger (the Apprentice) searched through the ruble of the once great castle. He was trying to find info on Organization XV.