Joined

Oct 17, 2006
Messages

238
Awards

0
Age

25
Location
This is a One Piece RPG where you pick who you want to be and whats the name of your ship,etc.
Template:
Name:
Age:
Apperance:
Ship Name:
Fruit
if you want it)
What are you
swordsman,chef,sniper,doctor,navigator,and captain)you need these spots filled.
Accomplishment
What are you trying to do be king of pirates,etc.)
Bio:
My Template:
"Im made of rubber"write this on your template and your in.
Name:Raiden Shoi
Age:12
Appearance: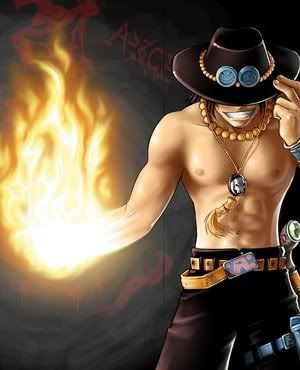 Ship Name:Straw Hat ship
Fruit:Wind Wind Fruit
What am I:Captain
Accomplishment:To be King Of The Pirates
Bio:He was an only child,he grew up in a small town.He was walking in the forest and he was very hungry,and he saw a bunch of fruit,he checked to see if anyone was around,there wasnt so he ate one of the fruits.When he was done he lifted into the air,and then later he talked to his dad about it,he told him everything about it.One day when Raiden was walking around town some pirates came and attacked the town,Raiden saw them and quickly ran to his house.When he got there his parents were dead and some pirates were stealing his stuff.He decided to fight them with his wind wind powers,he didnt know much about it but he knew enough to fight back.He beat them both but he started crying since his mom and dad died.After that he lived in the woods and he decided to become a pirate so he could get back at the pirates who killed his parents.
~~~~~~~~~~~~~~~~~~~~~~~~~~~~~~~~~~~~~~~~
Pirate Ships:
Straw Hat Crew
The Shadow Grave
The Bloody Marry
Last edited: