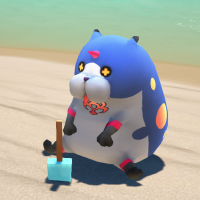 trapped in revamp hell
Staff member
Although I have no proof, isn't this similar to how the FF7R cast was replaced? A friend sent me a link to a podcast Steve Burton was doing and it seems they weren't even told that they wouldn't be doing the remake, and Quinton Flynn's (kinda sore and unprofessional) reaction seems to line up with that.

Is it just an SE thing now? Replacing cast without letting them know? Doesn't seem very fair, and while I agree that the HPO (and 7R for that matter barring Reno) replacements were fairly good, it still kinda smarts how they were fired. Iirc Justin Cowden tweeted a reply to someone that essentially confirmed that didn't he? Although I may be misremembering, maybe it was just a congrats tweet to Zachary Gordon instead
Yeah, it's a similar scenario
I don't see how the Final Fantasy 7 situation is similar. From my understanding, there were multiple voice actors to play those characters in various media, so it shouldn't come as a surprise that some of the other voice actors weren't asked back. HPO were only ever voiced by the people in KH2, so they should have been asked back.
I believe Aerith and Yuffie were the only ones that had different voices throughout the Compilation of FF7, but they eventually settled on Andrea Bowen and Mae Whitman. Everyone else has been the same for all of their appearances. Replacing these actors is something they're only doing for the English version of FF7 Remake, and like 2 quid said, the actors were all blindsided by it. SE didn't tell them shit.
For the Japanese version, the actors remain the same.
Last edited: