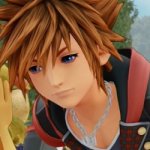 Joined

Apr 7, 2005
Messages

3,879
Location
I feel as if my friends and or classmates always leave me out whenever it comes to working together, joining in a conversation and or whenever. For my friends, when I do explain to them, they understand but then they don't really do anything about it although they have invited me to go to Sadie Hawkins dance with them since I can't find a date (no surprise there) but then I couldn't go and that was it but for some reason, they never seen and I always join in but then one of them accuses me of interrupting her or being "rude" and if that's not it, what is? Also my classmates know I exist and yet I try to talk to them (you know without butting in and so forth) but some of them I talk to treat me like I'm just blah and they give me raised eyebrows and looks. Anyway, I like to know why can't I seem to stop being left out of things even when I try to join in and all and why has this always happen to me more then 97.9% of my life? It'd be great if any of you can give me words even such: Hahahaha...this makes me laugh. or "You lose. Hahahaha...I don't know." XD
And yeah I know it happens in life but I don't get why it seems to happen to me alot? It seems like I always have this problem (that and several issues that you don't want to know unless you know me in real life).
But please help me if your really serious and helpful and good with advice.
Thanks a bunch!
UPDATE:
3/6/09: First off, I've been getting alot of: 'Are you trying to fit in' and the answer is: No, I'm not trying to fit in and be in the 'in' crowd because that is so important (pfft if you knew me in real life, which you don't, then as of now, you'd know I don't really care about that stuff), although I would like to improve on my social skills as much as people assume, think this sounds like it. It's more about having to work with classmates and having better friendship with my friends. I'm VERY VERY VERY Sorry I didn't clarify that and I'm TRULY VERY VERY VERY VERY sorry if I've been rude and I gotten your advice, I truly thank those who have answered it! Some of you, really helped me, so it's time, I talk to my friends now.
Last edited: