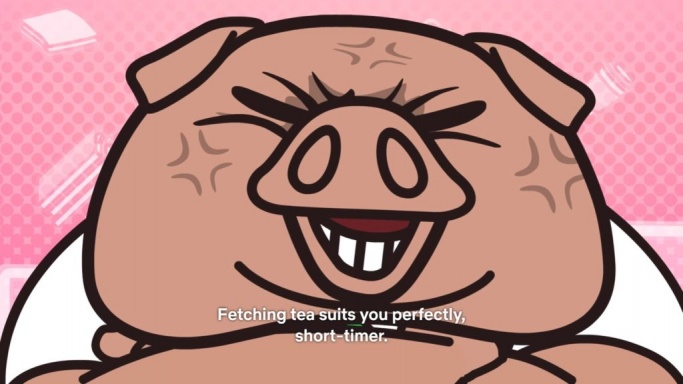 Joined

Jun 5, 2005
Messages

4,434
Awards

0
Location
Geoffrey lifted the heavy book from it's case, it was in very poor condition, the leatherbound cover ripped heavily. He opened the book slowly, coughing a little as the dust rose from the ancient pages. His heat beat faster, he had known that with the negative energy he had felt this place must have been home to an ancient vampire but this. . . . . . .this was the Tome of Arath, the diary of the first recorded case of vampirism.

The writing was worn.


I have an inexplicable lust now, I have no idea for what but as I see others have violence done to them I. . .. . .well I enjoy it a great deal more than I should. I don't really understand what's happening to me, I know I should be scared, but the great physical benefits are exhillarating.

That was all that was legible on that page, as Geoffrey turned the page he spotted another legible entry.

-tasted worse than I remember, I remember when I used to despise rare steak. I would have the cook put it on. . .. . . . . . . . . . . .all that blood. . . . . . . . . .. . . . ... .. . . .now my well-done steaks seem charcoal in my mouth .. . . . . . . . . .. . . . . . . . . . . . .. . .even seems too dry. . . . . .. . . . . . . .. . .licking the plate.. . . . . . .. . .. . . .if only could understand this process a bit more clearly. . . . .

The rest of the page meant little to him, catching a few strange words from here to there. At the bottom of the page one more section was legible.

She is so beatiful, so fragile I-

The page ended there. There was a treasure trove of knowledge in this book. This book he had always thought a myth. It was almost certainly the decention of Arath. Perhaps his human name could even be found among these wheathered pages.

Geoffrey heard a creaking behind him. He turned in time to see the bookshelf falling, rolling as best he could out of the way, the shelf caught only his leg. The impact seemed to have knocked the book forward. Geoffrey reached desperately.

Footsteps from behind made him turn around. A man in a long black leather coat walked up to him. "Thank you very much." he said, turning to face the helpless scholar "Some of you humans are truly amazing."

He picked the book casually up, which resulted in a groan from the scholar.

He turned pettishly. "Now, do be quiet. I would very much like to let you live." He put a glove on his hand and removed an object from his coat. Geoffrey had to squint for some time before he realized it was a cross. He looked at it oddly for a moment, then turning his head away pressed it to the book.

There was a blidning flash of light.


The book was gone, the man was gone. Geoffrey heard a distant howl. They were coming for him.


Tyler Manning was a werewolf, this meant little during his day to day life. He could go through most of life like a normal human being. Better than most actually.
He needed no sleep, felt no physical tiredness during the day. Most of the time he was unaware of his nighttime journeys.He hadn't had The Presence in years. A werewolf can make themselves aware, even controll what they do in their bestial form if they choose.
It's called the prescence, usually it was used for talking to normal wolves for information.

Today was his big day. The wedding. . . . .. his palms started sweating even thinking about his fiance'.Elen Martin, she was smart beautiful and fun. This would be it. He turned the ring over in his hand.

The red ruby shone against the gold band. He smiled, she would be so happy. . . . . . the door behind him opened. He called out jokingly

"It's not good luck to-" His smile faded as he saw the man with the black leather coat. "Get out. .. . " he said.
"Well I can hardly come in now can I?" The man said politely. "Not without the permission of your human side."
"You won't be invited in." Tyler responded sharply

"I didn't plan on coming in." He said "But I'll be needing the ring back."
"This. . . . " he looked at the ring. It had kept him sane for so long. "This goes to Elen."

"She won't be needing it." "What have you done you son of a bitch!?!??!" Tyler ran for the man.The man shook his head and snatched the ring. "I'm sorry."

There was a blinding flash of light.

Mira stared boredly at the man across form her. He wasn't a very good guy, it was hard to find a good guy when you were a demon. Still she continued to try, her problem however was that the only people that would not freak out when they discovered her Demon form was the type of person that was likely to worship her too.

He was wearing a lot of black. His hair was brushed into is face and he had an ungodly amount of piercings, she wasn't the type to be discriminatory because of jewelry but. . .. .

She played with the necklace that hung on her neck. The silver skulls were a bit 'Queen of Darkness' for her, but it was an heirloom, from the time when demons ruled the earth.

She heard a struggle from outside, the man in front of her had not stopped talking about his poetry but she had stopped listening. She swirled her straw in her drink. This was likely to liven up a bit in a little while.

The man across from her looked surprised as the bouncer flew through the plate glass window. Mira finally looked up. A vampire stood on the other side of that window.

Those piercing eyes caught her necklace. He stepped through the broken glass.
"You may want run." she said to her rather feminine date.
He shook his head and stood his ground. Noble.

Mira wiped the blood off of her face as the vampire drained the blood of the last human, vampire, and demon in the bar. The vampires always were rather fond of gore.

"I'll be needing your necklace ma'am." The man said politely.

Mira handed it over.

~~~~~~~~~~~~~~~~~~~~~~~~~~

"The call has been placed" the vampire said to himself "Soon the word should be spread that these artifacts have dissappeared. . . . ." He turned to a wolf that stood alone. "Now we wait."


[+Rules+]
This Rp will be impossible to figure out if you do not read the rules.

First thing to be addressed is the state of Vampires, Demons, Werewolves, and Humans.

Ranked by Strength

1st. Vampires
2nd. Demons
3rd. Werewolves
4th. Humans

Limitations

Vampires-- Can't go out during the day, direct sunlight will burn them for moments, then catch them on fire. They can't enter a human's home uninvited. Crosses burn them, stakes through the heart kill them. Vampire Slayers exist to hunt them.

Demons-- Can't enter Churches. When someone who is in any kind of Holy position touches them they get burned. Demon Hunters, they exist only to kill demons.

Werewolves-- Often lose control at night. Vampire slayers target them as well.

Humans-- No supernatural powers.

Template

Name:
Race:
Age: ((For vampires 500 years is a long time to live, not that they actually age, Demons reach the thousands, also do not actually age.))
Sex:
Appearence:
Bonded Weapon(s): ((weapons that can nbot be gotten rid of, however they can change shape( all that's required is the name(s)))
Bio:
Personality:
Theme Song:
Battle Song:

RULES

1. Every 2 pages we transit from day to night
2. No powerplaying (that means in a one on one between a powerful werewolf and a powerful vampire, it would take a LOT for the werewolf to win)
3.Romance is always encouraged.
4. Have fun
5. Use proper grammar.

In this rp you will play someone who is after the ancient artifacts that were stolen.

These artifacts are:

The Tome of Arath: Is the only true way to know exactly what vampires can do. It contains a record of sick experiments Arath did on other vampires in order to test the ability of the species. Could be bad for vampires if humans got it.

The Ring of the Soul: This allows the wearer to change into any animal he wants, if you are a werewolf, it allows you to keep human shape through the night. Increases phycisal power of the wearer greatly. Possibly to the point of immortality.

Mira's Ruby: The jewel at the end of Mira's necklace is the real power. No one knows what it does or where she got it. But a seer (in the last vision before death) named it as one of the three most powerful artifacts in the world.

Happy Hunting.
Last edited: