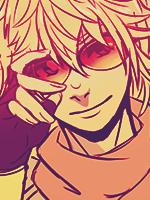 Joined

Mar 31, 2008
Messages

12,509
Age

27
Location
Okay, so here's my problem.

I use Pale Moon as my primary browser and I currently run Itunes, PM, and Skype all at the same time, and when I was on Facebook just a while ago, some kind of system error came up which cause both my browser to shut down(it told me to terminate it), and also skype would either get a system error itself and have a glitch or it would just sign myself out and say that it was caused by an I/O error. I really don't understand what this means at all. It only started doing this today. Every time I would go on Facebook while running all of these applications, it wouldn't act this way, but some reason it's acting like this today.

So yeah, just wanted know if anyone else had these problems and/or have any suggestions to how it can be prevented in the future.