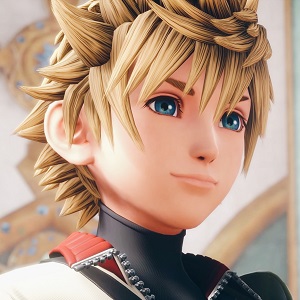 Joined

Oct 22, 2010
Messages

10,531
Awards

37
Location
Re: Nomura talks Final Fantasy characters, Cooking with Remy, Aqua's Reveal
To his credit once you know the reveal in hindsight I've found you can see evidence of this idea going all the way back to BBS.
Could it be you're thinking among a similar line I did in another thread?
Yea no, Sora is more in the same category as Terra in terms that he's determined to resist and oppose Xehanort and therefore he had to resort to more elaborate schemes.
Speaking of elaborate efforts to incapacitate heroes directly opposing him, I realize that maybe Xehanort did this with Aqua as well, although in a more indirect approach by letting the Realm of Darkness itself doing "most of the work" with Xehanort himself only making sure to keep any help Aqua could get busy with other things until it will be too late.
Like the moment Xehanort knew Aqua is trapped in the RoD he decided to let its properties and effects slowly wear down Aqua's formidable defenses in order to strike when she's exhausted enough?
Using his other plans to keep everyone who could help her busy until her time spent in the RoD became too long?
It's a devious thing but something I can see Xehanort pulling off from the sidelines.