Summons are a somewhat staple in the Kingdom Hearts series, but unfortunately have been lacking in the last few releases. Thankfully it seems that Kingdom Hearts 3 will bring back summons!
Speaking with Gameinformer, Nomura couldn't exactly reveal much about summons, however he did hint that they've made them "more pretty". There has been more than just a visual boost, he stresses, adding that they've expanded on "how we're expressing it". Could this include a new form of summons - Attraction Flow?
Nomura also dives into discussing Keyblade Transformations. He first reveals that each Keyblade will have it's own form that it can transform into, and each Keyblade is different. Yes, the Kingdom Key will have a transformation! As we saw in the D23 trailer, the Toy Story Keyblade can transform into Hyper Hammer and Drill Punch, while the unknown Keyblade that resembles Kingdom Hearts Union X's Starlight can transform into Double Arrowguns and a Magic Launcher.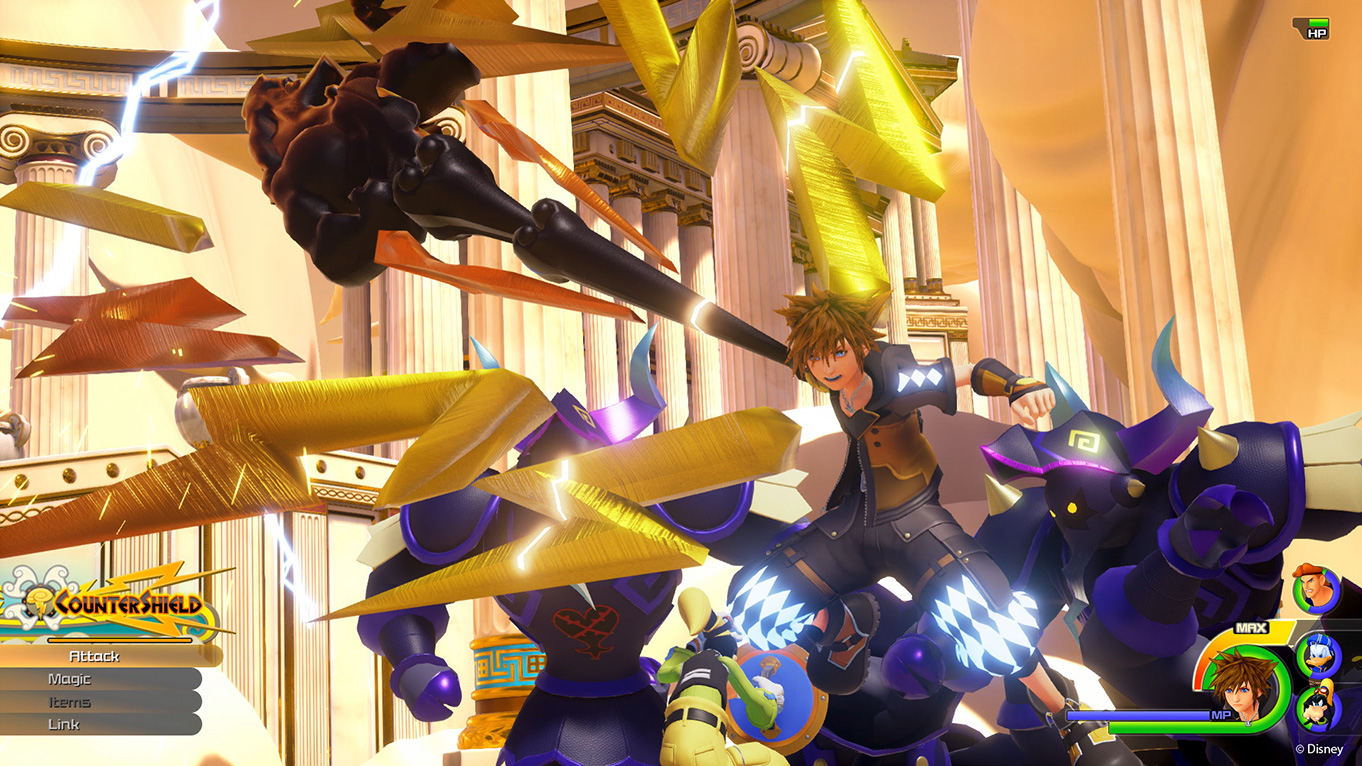 You activate each transformation by successfully connecting your combos, so it isn't always a guarentee that you will be going to the next transformation! Unfortunately Nomura couldn't confirm much else on Keyblade transformations as they are still finalising the specifications.
Finally, Nomura touched upon Athletic Flow, the name of which is subject to change in the English release of the game as localisation hasn't been finalised just yet. It is based upon Flow Motion, which was introduced in Kingdom Hearts Dream Drop Distance. As you can see in various trailers, Sora can climb up walls or jump over gaps in ways he previously was unable to. The ability to do so is Athletic Flow and can be expected in each world you visit in Kingdom Hearts 3.