Famitsu published an interview with Kingdom Hearts Series Creator Tetsuya Nomura and Takeharu Ishimoto, composer for Dissidia Final Fantasy NT. During the interview—which was primarily about Dissidia—Nomura confirmed that Takeharu Ishimoto and Tsuyoshi Sekito have also been working on music for Kingdom Hearts 3 alongside series composer Yoko Shimomura.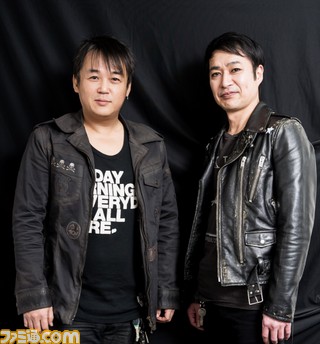 Takeharu Ishimoto and Tsuyoshi Sekito are no strangers to the Kingdom Hearts series. Ishimoto was a Synthesizer Programmer for Kingdom Hearts Chain of Memories and Kingdom Hearts II, and he and Sekito have worked alongside Yoko Shimomura to compose and arrange tracks for both Kingdom Hearts Birth by Sleep and Kingdom Hearts Dream Drop Distance.
Among their most memorable contributions are Ishimoto's Enter the Darkness, Enter the Void, Unbreakable Chains and Twister -Kingdom Mix-, and Sekito's Black Powder, Majestic Wings, Wild Blue and Storm Diver. They have also worked on songs for The Grid, Pranksters Paradise and other worlds in the Kingdom Hearts series. 
Thanks to Zephyr, we have translations of the excerpt:
—So Nomura-san, do you have any final words for Ishimoto-san?

Nomura: Ishimoto-san has worked on several songs for the KINGDOM HEARTS series, and both he and Sekito-san are involved with KINGDOM HEARTS III. There are more songs than before, and we've reached the point where we have to ask for songs for important battles, so I hope to continue this collaboration. Even in the future, I thank you for your continued support. (laughs)