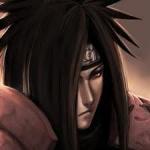 Joined

Nov 28, 2008
Messages

6,422
Awards

1
They all walked through the door to the Heart of Radiant Garden. o-o


I think the scarf may indicate status of some sort, so I'd say Ienzo wouldn't sport a scarf, considering he's the youngest of the Apprentices.

Technically none of the Nobodies could possibly be emo, considering emo is short for "emotional," something a Nobody cannot be. >.> That being said, I could see Ienzo being the loner of the group, feeling like an outcast due to his age and simply sitting on the sidelines studying on his own until Xehanort shows up. With Zexion (and, therefore, Ienzo) being a rather intellectual person, I'd say Xehanort's apparent lack of memories would rouse his curiosity, giving him ample reason to follow along with his plans over his old Master, Ansem. :O


Also... the Health thing is interesting. o-o How is that explained by him sniping, though? I don't remember Sora getting a random health boost when fighting Xiggy...
Yes, I agree with you about the Ienzo stuff. An outcast would fit Ienzo nicely, maybe he finds some sort of comfort in Ven since Ven is close in age to Ienzo. The two may hang out together while Ven is in Radiant Gardens or maybe Ienzo even gets a crush on Aqua when she appears in Radiant Gardens.
Also on Terra's HP, it's likely that they the two pics of the battle with Braig were taken from two different tries at the battle. One pic is Terra fighting Braig at a lower level while the other is Terra fighting Braig at a higher level.