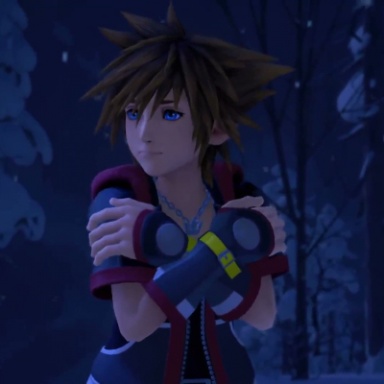 Joined

Feb 13, 2018
Messages

129
Awards

0
Age

23
My favorite parts about KH3's ending is striking down each one of the org xiii's characters and watching a cutscene where they die and talk nonsense. Those scenes were probably the best of the game for me. in the first playthrough everything was so bloated and fast that I didn't feel much connection, but after playing the ending many times now I think I quite like these scenes more and they are my fav scenes of the entire game.
Now I ask you: which death did you enjoy the most watching? What was the less fun to watch for you? And, any special commentary on any of them?
I specially liked Marluxia's character, but I didn't like his death scene. It was the most boring to watch. They could give us some more info on his backstory and not leave all of that to UX, so the scene wouldn't be so short and dull to see.
I mean, it is obvious that some characters (like Demyx, Marluxia and Larxene) were back just to tease future plots of future games, but nomura could at least try writing the scenes where they die a bit more entertaining and important. Give us something to be excited, you know? It just failed so hard in that regard...
My favorite one...
I really really like Xemnas's dialogue with sora before he dies. The music is also really good and the way xemnas fades away saying 'it must take incredible strengh' to be human and feel pain has a special tone that is SO MUCH his character.
What a sadboy.
When he dies I honestly felt a little bad for him. Because he is just that, you know. A Sad nobody with not at all personal reasons to live and fulfill his goal.
I liked very much Xigbar's death too. I really though he was gone before knowing he was actually luxu, and if he really was, the way he dies fits him really great too. He wouldn't die in front of anyone if he could not do it. He's teleport away and die alone with his own pride.
[*]I. Master Xehanort
[*]II. Ansem, Seeker of Darkness
[*]III. Xemnas
[*]IV. Xigbar
[*]V. Luxord
[*]VI. Larxene
[*]VII. Marluxia
[*]VIII. Saïx
[*]IX. Terra-Xehanort
[*]X. Dark Riku
[*]XI. Vanitas
[*]XII. Young Xehanort
[*]XIII. Xion
edit:
I put 'death' in the title but as some vessels/characters don't necessarily die, but transforms, they also count. Think of 'death' in this case every time xehanort creates a keyblade for opening kingdom hearts.
Last edited: