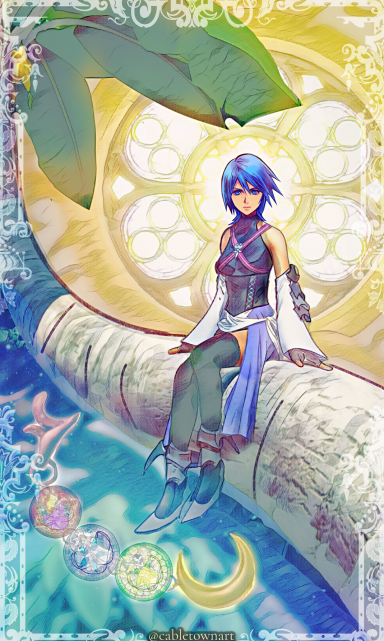 KHI Site Staff
Staff member
In the midst of all the news, Square Enix very quietly announced a new novel in the Kingdom Hearts novel series, "Kingdom Hearts χ: The Story of You and the Keyblade."  
The City of Dawn. The Beginning of the Beginning. A Tale of Bonds Forged.

"This is Daybreak Town --- the city of dawn. 
You belonged to one of five unions united by the Keyblade, and began collecting light to fell the darkness. 
The figures known as Foretellers also reside in this town, each guiding a union as its Master. 
Every day, you fulfill your sworn duty to protect to light. But one day, you befriend a boy..."

The 21st installment of the Kingdom Hearts Novel Series is here! 
While not much else was announced about the novel, we know that it's 800 yen (about $7.15) and will be written by KH series novelist Tomoco Kanemaki and will feature art and illustrations by Shiro Amano. We'll update you with more info when we learn more!

Thanks to aibo for letting us know!
Follow Kingdom Hearts Insider on Facebook and Twitter for the latest updates on Kingdom Hearts Union χ [Cross], Kingdom Hearts 3 and all things Kingdom Hearts!