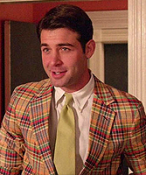 Joined

Dec 15, 2004
Messages

9,188
Website
Requests Made by Members
Stavros said:

Yeah, Tren_Z still has the old chat, and Ultimate doesn't work well with Firefox 3, since the transparent gray on the white background, so you may want to fix that for now, until Mozilla actually fixes firefox with an update.

Also, could you delete the arcade links from any of the remaining skins? Again, I think that that's only in Tren_Z.
TheMuffinMan said:

URLs posted on KHI Blaq are not underlined like in the other skins, therefore you don't even know that someone's posted a link unless you mouse over it because it just looks like normal text.
Star Light said:

we nrrd more smileys and somtimes the edit button doen't work.
Last edited: