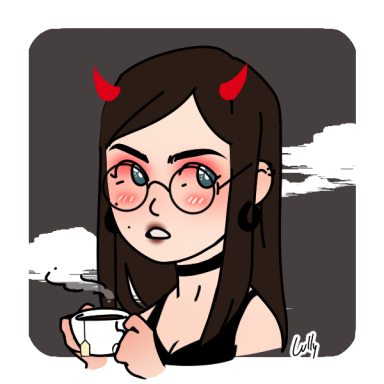 Joined

Jan 20, 2004
Messages

4,621
Awards

11
Age

32
Location
Website
So, I lost my job in January, the statement I was told while I was sobbing in the office and the loss prevention lady and my old boss were trying to "comfort" me so I'd get out of the store after a long 10 hour overnight shift...

She said, "Oh maybe this is a blessing in disguise."
Needless to say, it took a lot to not punch her. My job was my security, and was my first job. It was the safest thing I had and they blew it away because I complained about my pay being under my male co-worker despite working there for 4 years.


But this thread isn't about that.

I'm quickly learning how to drive, because I'm getting my best friend's car when he moves to Boston [which ugh it's gonna kill me] next month, and more opportunities will open up for me.

I can drive a lot more places once I get my license [which is soon, I think. I need to nail a couple more things that will be on the test.], I can either do two things.

1. Go to college full time towards my goal of being an editor/writing consultant with probably a side thing of learning Japanese for real, and getting a part time job.

2. Get a full time job again, most likely in retail again, and pretend I have time for any schooling and cry a lot more because I'll maybe be an editor by the time I'm 50.


Like my gut wants me to go to college, but I miss the security of having a full time job.
Going to college has always seemed like a gamble for me, because even though I'd be going to community college, no question... It's still a lot of money I barely have. I have a good amount in my savings still, but this would take a giant chunk of it. As a lot of you know, I love editing and helping people with writing. It's slowly but surely became a passion of mine... but it's still a gamble.


In general I'd just like to hear your opinions and suggestions.